Florida lawmakers introduced legislation on Monday to allow people to carry a concealed firearm without having to get a government-issued permit – a move that could make the majority of U.S. states permitless-carry territory.
"Our right to bear arms, of course, is enshrined in the Second Amendment to the U.S. Constitution," Republican state Rep. Chuck Brannan said a press conference in Tallahassee. "The bill that I will file later today continues to advance Second Amendment freedoms through legislation known as constitutional carry. 
"I believe Floridians have the right to bear arms to protect themselves, their families and their property without government interference," he added. "This bill is a big step to help the average law-abiding citizen to keep from having to go through the hoops of getting a permit from the government to carry their weapons." 
Brannan introduced HB 543 on Monday alongside Florida House Speaker Paul Renner and a handful of law enforcement officials who lauded the legislation as a step to further protect law-abiding citizens.
OHIO GOV DEWINE SIGNS BILL ALLOWING PEOPLE TO CARRY CONCEALED FIREARMS WITHOUT A PERMIT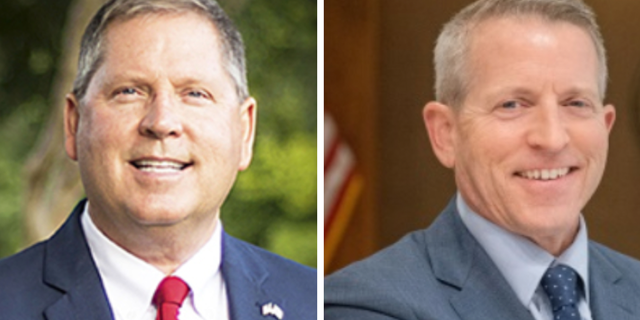 Criminals "are getting guns anyway," Brannan said. 
"They're breaking into houses, they're breaking into cars, and they're carrying guns illegally," he added. "They don't care what the law says. We are only giving our law-abiding citizens a simpler way to have the ability to protect themselves, their families, their homes and their places of business."
The bill would allow lawful gun owners in the state to carry without asking the government for a permit and without paying a fee. Those who wish to still obtain a permit can do so if the bill becomes law. The bill would also not change who can and cannot carry a firearm. 
There are currently 25 states that have constitutional carry or permitless carry laws on the books, meaning Florida could tip the U.S. into becoming a constitutional carry-majority nation.  
GEORGIA GOV. SIGNS MAJOR CONSTITUTIONAL CARRY BILL INTO LAW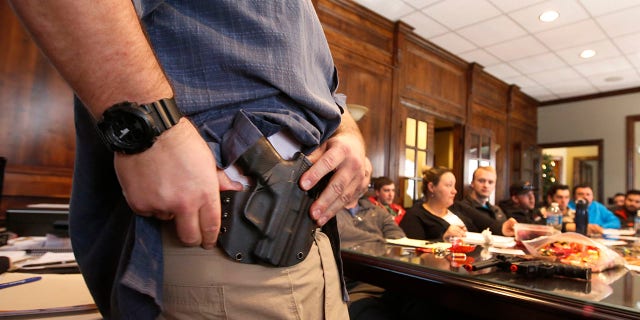 The legislation was lauded by the National Rifle Association (NRA), with the executive director of the NRA Institute for Legislative Action, Jason Ouimet, telling Fox News Digital there is "no reason" that law-abiding Americans should need to ask the government for permission to protect themselves and loved ones with a firearm.
"The NRA has worked to pass constitutional carry in half of the country," Ouimet said. "If this bill passes, Florida could become the 26th state to fully recognize your right to self-defense. There is no reason why a law-abiding citizen should have to apply for a government permission slip to carry a firearm to protect themselves and their family."
ALABAMA GOV. IVEY SIGNS 'CONSTITUTIONAL CARRY' BILL, REPEALS NEED FOR PERMIT TO CARRY CONCEALED PISTOL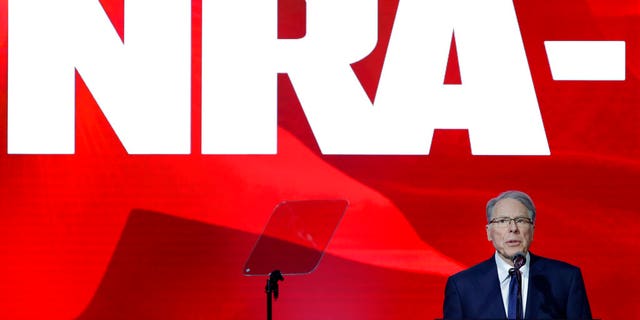 In addition to support from the NRA and various Republican lawmakers in the state's House and Senate, the Florida Sheriff's Association has also thrown its support behind the bill.
"Criminals don't go get a permit. Not one of them," Brevard County Sheriff Wayne Ivey said at the press conference. "They don't care about obeying the law. Our law abiding-citizens have that immediate right guarantee and the freedom to go protect themselves.
"We as Florida sheriffs stand solidly behind this," Ivey added. "And we stand behind the oath that we took to protect the United States Constitution and the Constitution of Florida."
Fox News Digital reached out to Gov. Ron DeSantis' office for comment on the bill but did not immediately receive a reply. 
The announcement comes after some Democrat-led states have enacted gun control measures in recent months, most notably in Illinois where a new law has set off a firestorm of criticism from law enforcement officials.
The Illinois Senate passed its version of the Protect Illinois Communities Act earlier this month, banning so-called assault weapons and high-capacity magazines from being manufactured or sold in the state.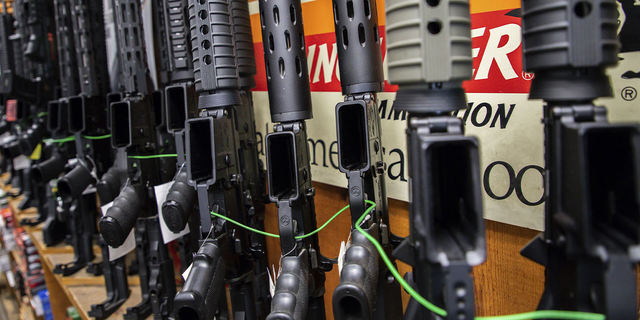 NRA CHALLENGES ILLINOIS SEMIAUTOMATIC GUN BAN IN COURT: 'BLATANT VIOLATION' OF SECOND AMENDMENT RIGHTS
Gov. J.B. Pritzker then signed the bill into law, prohibiting the manufacture and sale of semiautomatic rifles and pistols, .50-caliber guns, as well as attachments that can increase a gun's fire rate. The law also requires residents to register their banned firearms.
CLICK HERE TO GET THE FOX NEWS APP
More than six dozen sheriffs have come out against the law, vowing to defy the bans they have also characterized as unconstitutional.
That law is currently facing legal challenges, including from a lawsuit filed by the NRA last Wednesday.