FIRST ON FOX: America's largest and longest-standing gun rights group is suing the Biden administration to stop new federal regulations on pistols with stabilizing braces, gun accessories that President Biden has called "especially dangerous" after they were used in two mass shootings.  
The National Rifle Association (NRA) is challenging a move by the Bureau of Alcohol, Tobacco, Firearms and Explosives (ATF) to regulate guns equipped with stabilizing braces, also called pistol arm braces, like short-barreled rifles, which require a federal license to own under the National Firearms Act (NFA). In a federal lawsuit being filed in North Dakota Thursday, the NRA argues that ATF's new rule is "arbitrary" and vague to the point of being an "abuse of power." 
"The bureau is declaring that they will effectively decide on a case-by-case basis whether a firearm is subject to the NFA. Every American gun owner is in danger of potentially facing felony charges at the whim of these bureaucrats and without any new statute in place," said Jason Ouimet, executive director, National Rifle Association Institute for Legislative Action. 
NRA is joined in the lawsuit by SB Tactical, B&T USA, Wounded Warrior Richard Cicero, and a coalition of 25 states led by West Virginia Attorney General Patrick Morrisey and North Dakota Attorney General Drew Wrigley, including Alabama, Alaska, Arkansas, Florida, Georgia, Idaho, Indiana, Iowa, Kansas, Kentucky, Louisiana, Mississippi, Missouri, Montana, Nebraska, New Hampshire, Oklahoma, South Carolina, South Dakota, Tennessee, Utah, Virginia and Wyoming.
GUN RIGHTS GROUPS VOW TO FIGHT BACK AS ATF PISTOL BRACE RULE TAKES EFFECT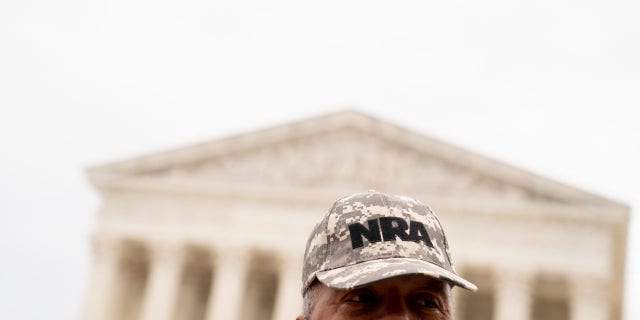 The new stabilizing brace rule was introduced as party of the comprehensive gun crime strategy Biden announced in April 2021, in response to the massacre at a grocery store in Boulder, Colorado, where a gunman used a firearm with a stabilizing brace to kill 10 people. In 2019, another mass murderer used a stabilizing brace in a shooting in Dayton, Ohio, that left nine people dead. 
The ATF defines a stabilizing braces as an accessory "that provides a surface area that allows the weapon to be fired from the shoulder, so long as other factors that indicate that the firearm is designed, made, and intended to be fired from the shoulder." 
The ATF's rule, which was finalized on Jan. 13, categorizes pistols with attached stabilizing braces as short-barreled rifles, which are heavily regulated by Congress because they are both accurate and concealable, making them dangerous in the wrong hands. Biden has accused the gun industry of attempting to circumvent federal regulations by selling stabilizing braces, which he and his administration claims can "essentially convert a pistol into a short-barreled rifle."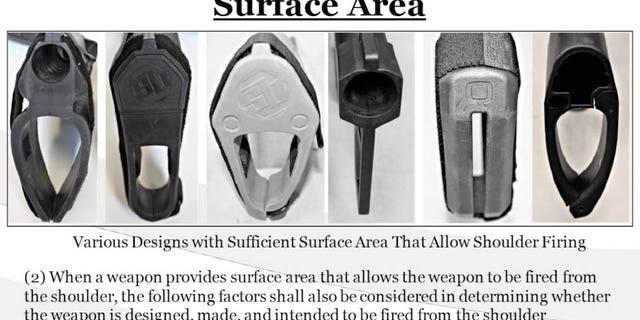 "The Justice Department is taking action to close this loophole and regulate these pistols with stabilizing braces as the dangerous weapons they are, and make it harder for individuals intending to inflict carnage to obtain these weapons," Biden said when the rule was finalized. During his second State of the Union address on Tuesday, the president issued a demand for further gun control, calling on Congress to "ban assault weapons now." 
Second Amendment advocates dispute the government's characterization of stabilizing braces, pointing out that the accessories were designed to help disabled combat veterans continue to enjoy recreational shooting.
NEW MEXICO LEGISLATORS PROPOSE 7 NEW GUN LAWS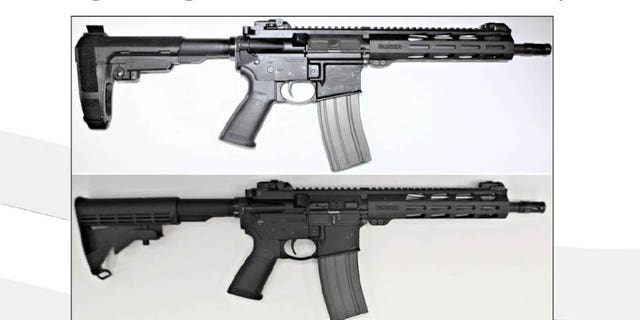 Estimates by the Congressional Research Service indicate there are currently between 10 and 40 million stabilizing braces in circulation. 
The ATF requires that gun owners register existing pistols equipped with stabilizing braces with the government within 120 days, or else remove the brace or surrender the firearm to ATF. Failure to comply could result in large fines and as much as 10 years in prison. 
The ATF rule was proposed last year and faced criticism from Republicans in Congress led by Sen. Roger Marshall, R-Kansas, who proposed legislation to stop its enactment. Rep. Andrew Clyde, R-Ga., introduced a similar bill in the House.
The NRA and other conservative and gun rights groups vowed to challenge the rule in court. The Milwaukee-based Wisconsin Institute for Law and Liberty (WILL) and Firearms Policy Coalition filed two separate lawsuits in Texas in late January, with WILL arguing the ATF "unlawfully usurps Congressional authority by significantly expanding the definition of 'rifle' under federal law and, with it, imposes potential criminal liability on millions of Americans exercising their Second Amendment rights." 
WOMEN GUN OWNERS SLAM BIDEN'S SOTU DEMAND TO 'BAN ASSAULT WEAPONS NOW': 'JOE, COME AND TAKE IT'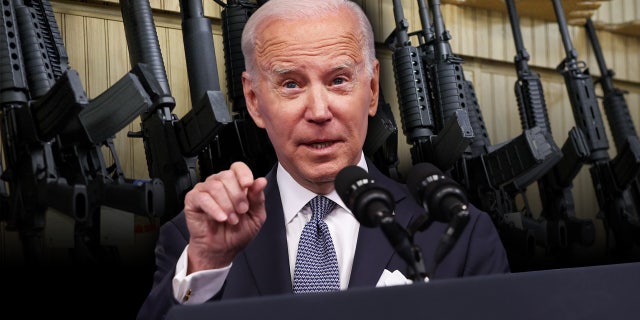 The NRA lawsuit adds that ATF has not given a clear definition of which accessories are being regulated. In the group's view, the language gives ATF authority to decide on a case-by-case basis which firearms are and are not regulated.
"This rule demonstrates a clear abuse of power by the ATF," Ouimet said. "They're clearly carrying out the Biden Administration's anti-gun agenda and it's got to stop. The NRA is putting its full weight behind fighting this unlawful rule." 
CLICK HERE TO GET THE FOX NEWS APP
The NRA is hopeful the lawsuit will succeed after a federal appeals court struck down a Trump-era ban on bump stocks last month, ruling that ATF acted without authority from Congress to do so. 
"The NRA believes this rule will fail for the same reasons the bump stock rule failed — ATF can only apply federal statutes; it can't rewrite them," Ouimet said. 
Fox News' Patrick Hauf contributed to this report.