Women gun owners slammed President Biden after he called for the ban of so-called assault weapons during his State of the Union address on Tuesday, arguing that "guns save lives" and that AR-15s are wildly popular for self-defense.
"Dear Joe Biden. We aren't terrorists. We aren't the enemy. We're the good guys," a group of women said in a video published by the NRA on Wednesday.
The video came in response to the president's address, in which he demanded the U.S. "ban assault weapons now. Ban them now." Biden cited his time as a Delaware senator when he voted to ban semi-automatic firearms in 1994, a law that expired in 2004.
"In the 10 years the ban was law, mass shootings went down. After, we let it expire in a Republican administration," Biden said during his address.
GUN CONTROL LOBBY'S LATEST DEMANDS SHOW THE GOAL IS TO STRIP AMERICANS OF THEIR 2A RIGHTS, NRA SAYS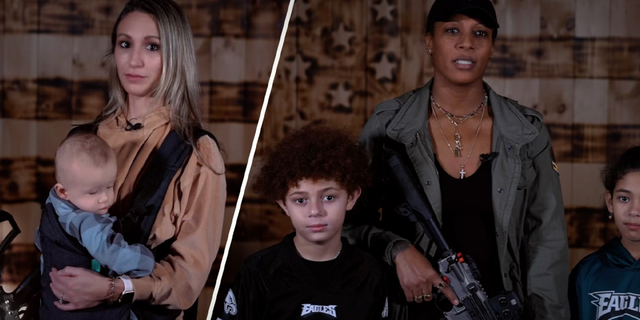 The women in the video took issue with Biden's remarks, saying the law was "failed policy."
NRA CHALLENGES ILLINOIS SEMIAUTOMATIC GUN BAN IN COURT: 'BLATANT VIOLATION' OF SECOND AMENDMENT RIGHTS
"When you were U.S. senator, you voted and America banned these from 1994 to 2004 and murder rates were 19.3% higher," the women in the video said.
A Department of Justice study published in 1999 that examined the short-term effects of the ban also found it "failed to reduce the average number of victims per gun murder incident or multiple gunshot wound victims."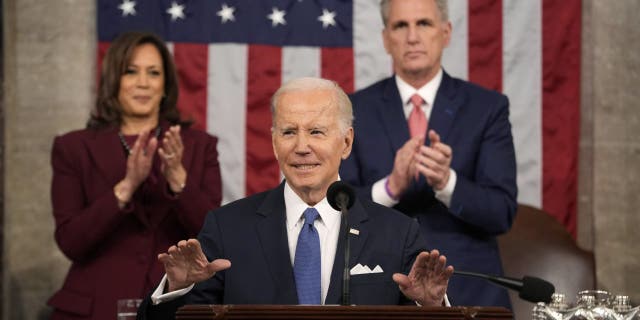 In comments to Fox News Digital, the NRA's digital director, Billy McLaughlin, emphasized that the Biden administration has repeatedly targeted legal firearms owned and used by Americans for self-defense purposes, including "America's most popular semi-automatic rifles." 
GUN RIGHTS GROUPS VOW TO FIGHT BACK AS ATF PISTOL BRACE RULE TAKES EFFECT
"Last week, Joe Biden's ATF published its final rule on stabilizing braces used by millions of gun owners," McLaughlin said. "Last night, President Biden screamed during his State of the Union address that Congress should ban America's most popular semi-automatic rifles."
"The bold women in this video are tired of Joe Biden ignoring criminals and pushing unconstitutional bans on law-abiding men and women. And that's why the NRA continues to lead the fight to protect our Second Amendment," he continued.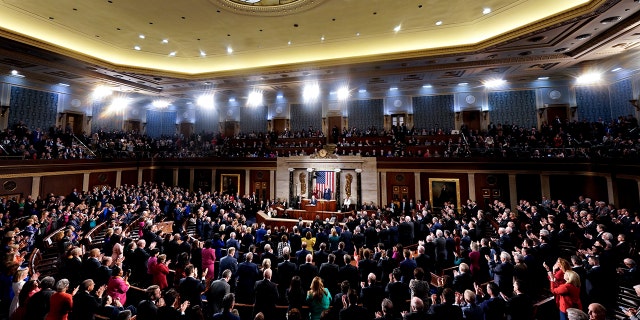 The women in the video also noted that semi-automatic guns are not a "criminal's weapon of choice" and described how a mom who was pregnant defended herself and her kids with an AR-15.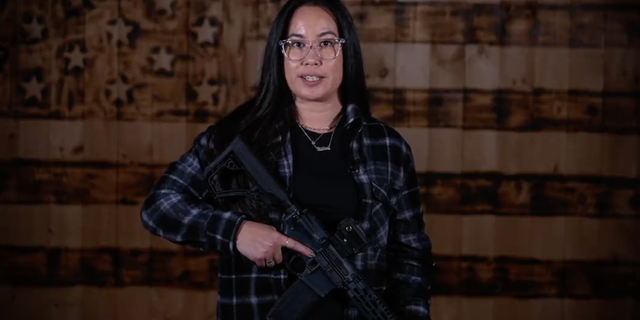 CLICK HERE TO GET THE FOX NEWS APP
"The facts are on our side. Guns save lives," the women said. "And you'll never stop us from defending our families. Joe, come and take it."
Fox News Digital reached out to the White House for comment on the NRA's video but did not immediately receive a reply.