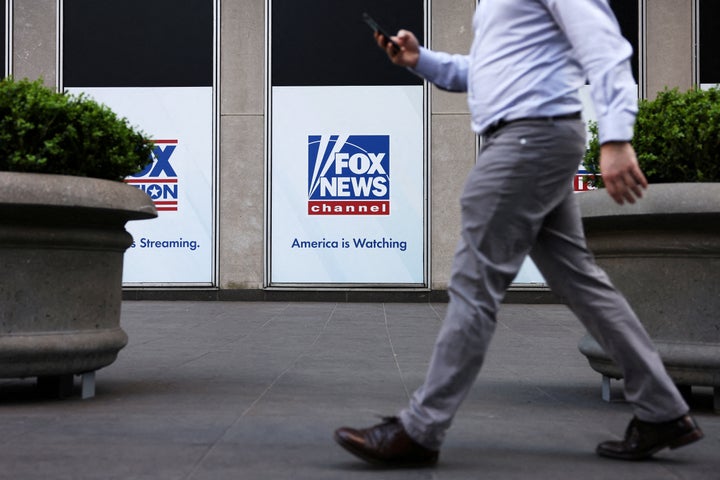 Opening arguments are expected to be heard at a Wilmington, Delaware, courthouse on Monday in Dominion Voting Systems' defamation trial against Fox News, which has been accused of telling vacuous lies about the 2020 presidential election and the tech company's role.
At stake is some $1.6 billion, the amount Dominion demands in restitution, along with whatever remains of Fox's dignity. Sworn testimony is expected from Fox's corporate chairman and founder, Rupert Murdoch, his son Lachlan, various high-ranking executives and on-air talent, including Tucker Carlson, Maria Bartiromo, Sean Hannity and Jeanine Pirro.
We already know a good deal about the case thanks to court documents unsealed by Delaware Superior Court Judge Eric M. Davis. The cache of records illuminated the inner workings of the popular conservative network like never before, laying plain its mission to cinch power for elected Republicans.
"Love to hear likely House numbers," Murdoch wrote in an email as it became clear Republicans would take control of the chamber after the 2020 election. Later, he said the network "should concentrate on Georgia," where a runoff election would determine control of the Senate, "helping any way we can."
The court documents claim fear was rankling Fox News' top brass in late 2020. Executives and top talent believed sharks — namely Newsmax and One America News — smelled fresh blood in the water after Fox's election analysts determined that Joe Biden won more votes in the swing state of Arizona on election night 2020. Calling Arizona for Biden was an unpleasant shock to supporters of then-President Donald Trump, including many Fox viewers. Not only were they facing losing the White House, but the news had been delivered to them by a source they could usually expect to advocate for their cause.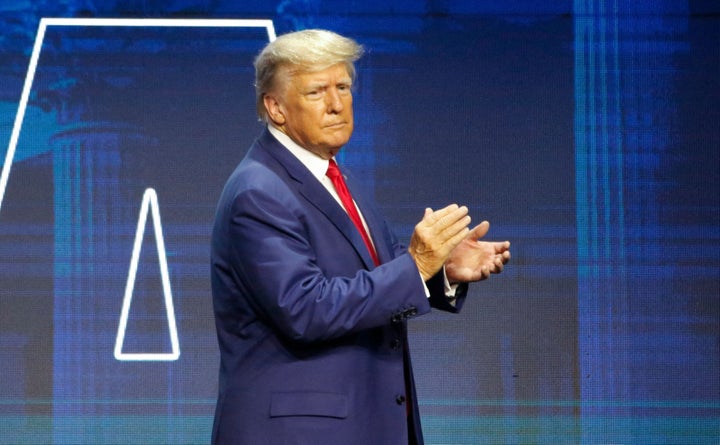 Trump was also furious. He urged his supporters to give Fox the cold shoulder. And he kept spreading conspiracy theories about the election, including the idea that Dominion voting machines used in more than half the country were somehow rigged to ensure Biden won.
Emails and text messages between Fox hosts and executives in the days after the Arizona call show how acutely aware they were that some viewers saw it as a betrayal. Carlson noted with irritation that the company's stock price was down. Fox News Network CEO Suzanne Scott wrote in an email to Murdoch about the need to "keep the audience who loves and trusts us."
Scott wrote: "[W]e need to make sure they know we aren't abandoning them and still champions for them."
Behind the scenes, in their private emails and texts to one another, Fox hosts and executives appeared to know that what Trump and allies like Rudy Giuliani and Sydney Powell were saying had no basis in reality.
The numbers showed Biden had carried Arizona, there was no evidence that large numbers of votes had been cast with the names of dead people, and there was no evidence that the voting machines had been rigged. Moreover, the Fox News internal fact-checking division called the "brainroom" also found no evidence of such fraud.
In one email, Murdoch called Trump's rhetoric "bullshit and damaging." After Giuliani gave a disastrous press conference on the conspiracy claims, Murdoch commented, "really crazy stuff." Hosts Carlson, Laura Ingraham and Hannity mocked Powell for spreading the claims.
"This Dominion shit is going to give me a fucking aneurysm," one Fox producer wrote in a message.
"MIND BLOWINGLY NUTS," wrote Fox Corporation SVP Raj Shah, per court documents.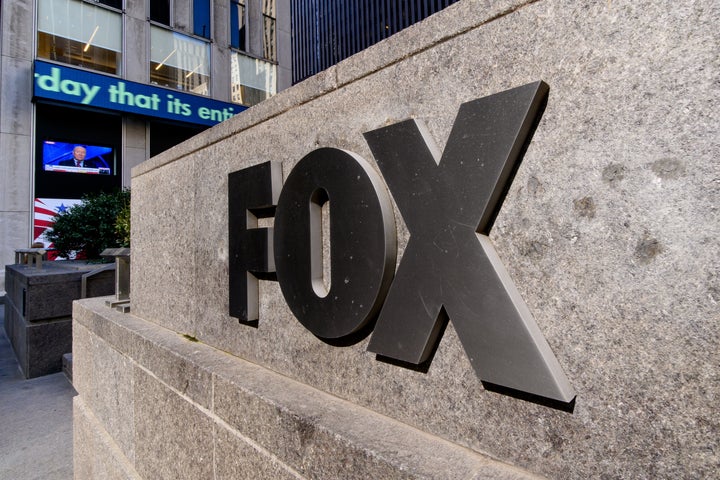 In early December, Scott responded angrily when a Fox reporter fact-checked one of Trump's election conspiracy claims on air, telling another executive in an email, "This has to stop now."
She added, "This is bad for business."
In other communications, court documents say, executives spoke of the need to "straddle the issue" and said they were wary of "piss[ing] off viewers."
Dominion says its lawyers sent Fox employees more than 3,600 emails attempting to correct Fox's reporting on the issue. The company identified 20 specific statements from Fox broadcasts between Nov. 8, 2020, and Jan. 26, 2021, that it says were legally defamatory.
Davis has already said that evidence in the case "demonstrates that it is CRYSTAL clear that none of the Statements relating to Dominion about the 2020 election are true."
However strong Dominion's case may seem, the Constitution and Supreme Court precedent makes it difficult to prove defamation by a news outlet. The bar is high; Dominion will need to prove "actual malice," meaning that Fox either knew what it was airing was wrong or acted in reckless disregard for the truth.
For their part, lawyers for Fox have argued in the Dominion case that the First Amendment protects them and that hosts were simply presenting newsworthy claims made by others — Trump and his allies.
"Dominion's lawsuit is a political crusade in search of a financial windfall, but the real cost would be cherished First Amendment rights," Fox said in a statement to HuffPost. "While Dominion has pushed irrelevant and misleading information to generate headlines, Fox News remains steadfast in protecting the rights of a free press, given a verdict for Dominion and its private equity owners would have grave consequences for the entire journalism profession."
The trial is expected to last around six weeks.