by Jeff Gross, contributing writer
After a severe rash of rainy weather in New England, the good weather arrived. Rain over the weekend dampened many a fishing trip to even a large family get together when a good storm hit in Smithfield. The rain was so heavy in Maine that the chipmunks were running around the yard with life jackets on. After the rain ended, the beautiful weather broke out and so did the fishing.  After I fished McGrath Pond for a week with limited success, David and his son, Brady, went in and cleaned house.  Brady is having great success with stick baits hauling in Largemouth Bass in the 3-lb+ range.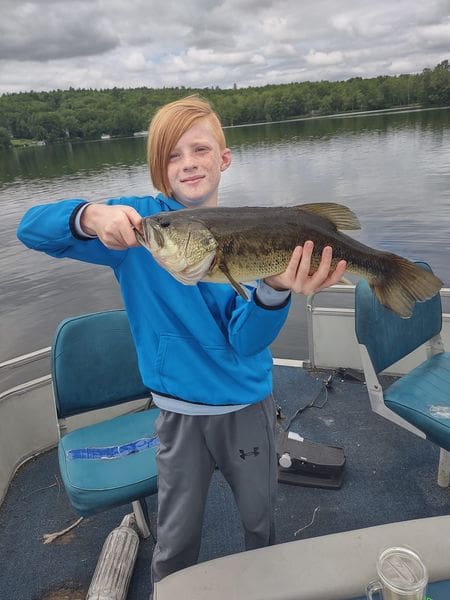 Tool Tip
If you have old spoons or metal spinners that have tarnish or other guck on them, Wenol is a metal cleaner that works fantastic.  I used Wenol to clean the ion source on a Gas Chromatograph/Mass Spectrometer in previous years. One used to only purchase Wenol from a high end cutlery store, but with the advent of Amazon one can get the cleaner in 2 days.  My mom asked me if, in my chemical collection, I had anything to clean fancy rings.  Wenol cleaned the rings in 3 minutes.  She was stunned.  One can also use Wenol to clean chrome on bumpers or boats very easily, as well. Tubes are about $14 on Amazon, but they last a lifetime. One will lose the tube, like I have, before the tube runs out.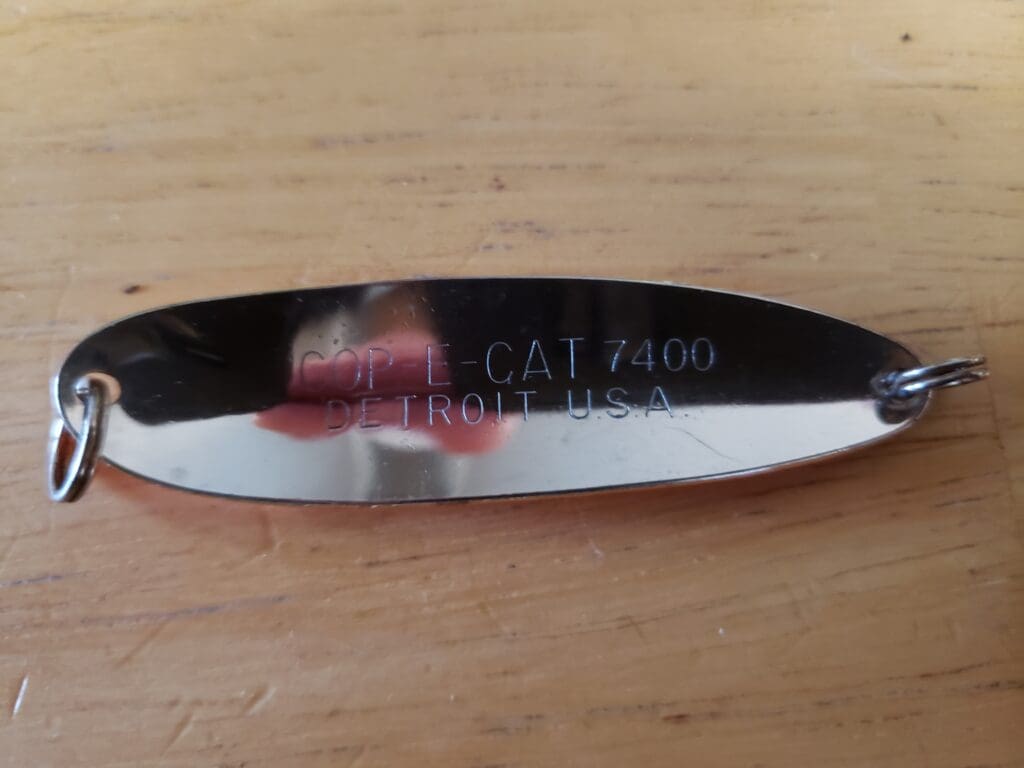 Belgrade, Maine Flea Market
The annual Belgrade Maine Flea Market is a go, weather provided.  I would like to thank Tim, the owner of Christys Convenience store on Rt. 27 for the use of his storefront at 81 Main Street for this years 4th of July Flea Market.  Christys is centrally located in the Belgrade Lakes chain and a short drive from any of the lakes, at 932 Augusta Rd, Belgrade.  Christys stocks food and drink of all kind, and most any type of product one would need in short notice, including fishing gear.  At the end of the day the are multiple choices of your favorite libation to enjoy around the evening's campfire, too.  For you folks that encounter Brown Tailed Caterpillars like I did, Christy's has Benedryl and other anti-itch compounds as well.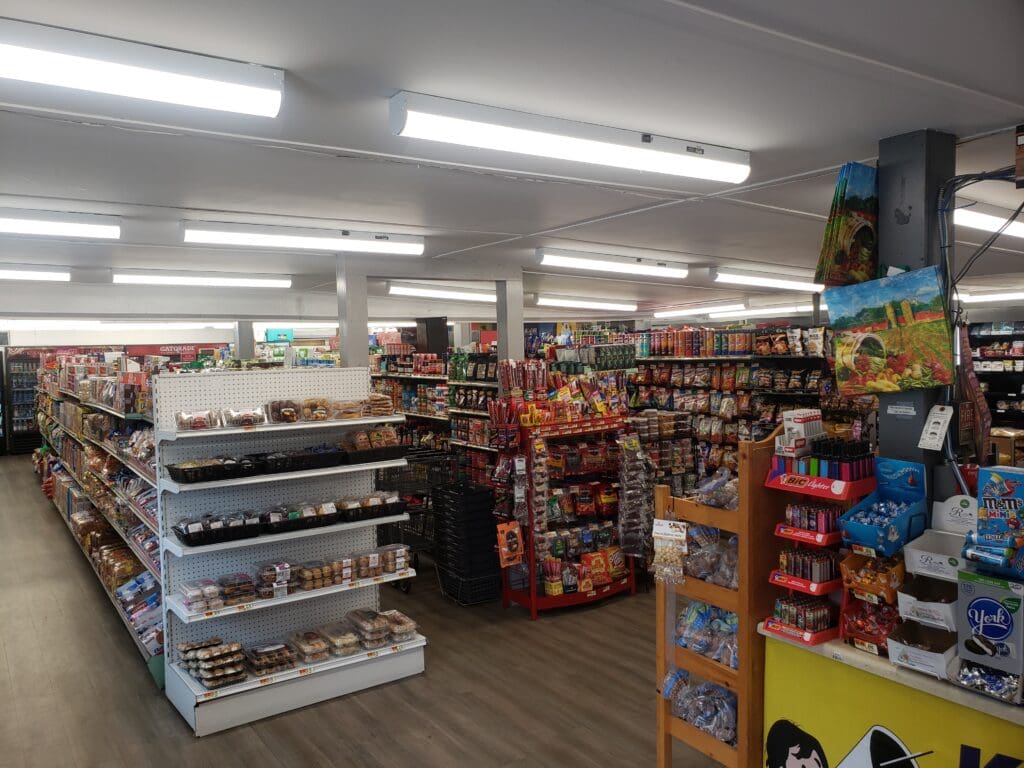 Brown Tailed Moths
Another person I would like to thank from my adventures here is Erin Nalepa, the Shaw's Pharmacy Manager in Waterville, Maine.  Erin pointed out what the mysterious rashes were that were all over my arms and neck. They were caused by the Brown Tailed Moth caterpillars. She was extremely helpful and knowledgeable on how to identify the sources of contamination, and there are quite a few.  Erin focused me on eliminating those contaminate sources.  I was impressed with Erin's proactive expertise and intelligence and in my opinion she would make an excellent Doctoral candidate.
As for the Brown Tailed Moths, the moths are an absolute nightmare. Allegedly, the moths migrated from either Connecticut or Massachusetts, to Maine.  There are unverified statements that Brown Tailed Moths are in Rhode Island. Bottom line is they must be kept out of Rhode Island at all costs. To the folks in the RI Department of Environmental Management – it is time to break into the stores of DDT, DDD, DDE, Chlordane, Toxaphene, Strychnine to eliminate these horrible pests. I might even recommend Napalm to eliminate them. There are a few B-52s at Bangor, Maine that could be loaded up with Napalm to eliminate the Moths. Of course, I'm speaking from a tough personal experience.
My case was so severe that the ER doctor at Togus VA Hospital took one look at my chest and abdomen and said, "Oh, my, you have it really bad!" All I had done was to remove two of the caterpillars from my truck and one from my boat with bare hands. Well, it makes Poison Ivy look like child's play.
All the articles on the caterpillars indicated one should only touch them with rubber gloves. I had no idea what on earth these little B******* were. A friend of mine is expecting me to use more colorful terminology, but at this point I don't want to press my luck with my editor.  Again we don't want these in Rhode Island at ALL!  First, being new, it would take the medical folk a lot to figure out what the cause of our rashes are, where we're getting it from, and then, how to treat it.
Apparently, the toxins originate in the caterpillar hairs – and can last in the environment for 3 years.  What few Rhode Island Oak trees are left intact that the Gypsy Moths did not kill, will be killed off by the Brown Tailed Moths, as well as making anyone with skin allergies miserable. My remedies above were just some "dark humor" but if you endured what I did for a week you would understand why I made the outlandish jokes.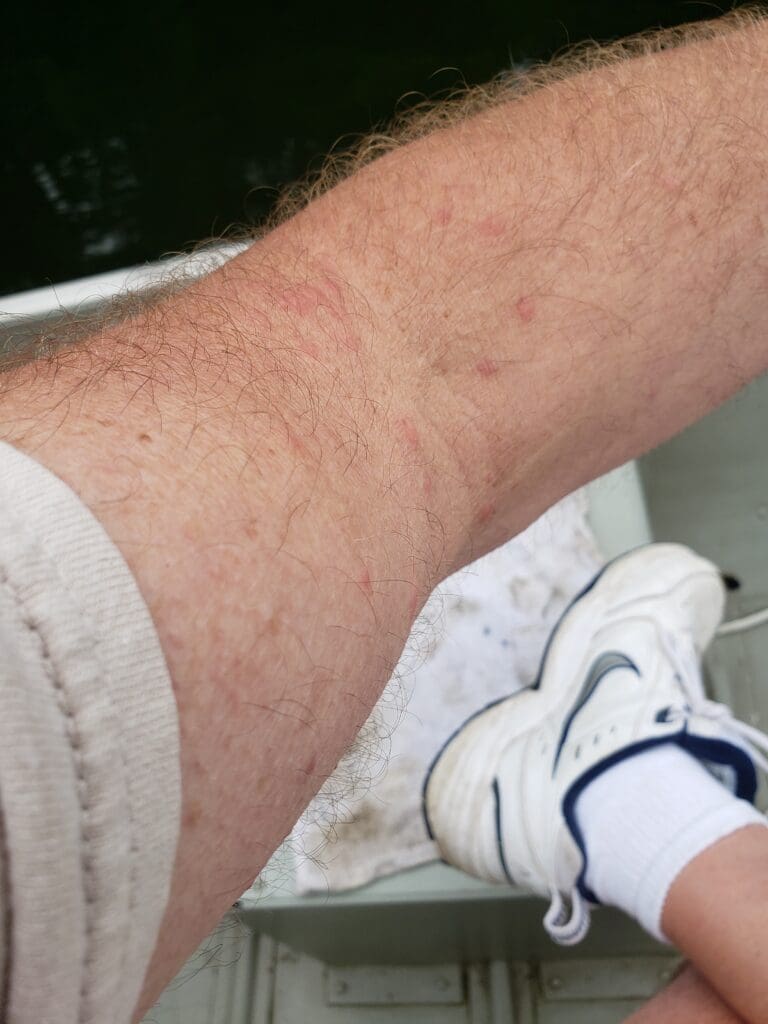 2A Update
In fulfilling my word to highlight the current major 2A cases, here are their status: 
* 3rd Circuit Court of Appeals declared a non-violent felon can possess a firearm, June 6th
* ANTONYUK v. NIGRELLI, 2nd circuit, Oral arguments placed on an expedited schedule by August 2023
* ALFRED MORIN v. WILLIAM LYVER, ET AL. Cert granted by SCOTUS remanded to 1st Circuit MA for reconsideration (1st circuit got it wrong a second time and remanded back to the district court) re: Approved Firearm list  
* Duncan v. Bonta, SCOTUS granted cert remanded to 9th circuit who in turn kicked it back to Judge Benitez.  Mag ban & AR-15 ban
* Bianchi V Frosh, SCOTUS granted cert remanded to 4th circuit Oral Arguments heard Dec 6th 2022.   AR-15 ban, awaiting an overdue decision.
* Young v Hawaii, SCOTUS granted cert remanded to 9th circuit who in turn kicked it back to the district court. Open carry case.
* ANJRP v Bruck,  SCOTUS granted cert remanded to 3rd circuit  who in turn kicked it back to the district court, Mag ban Case
* IL 5 Mag Ban and AR-15 cases consolidated. Likely to head to SCOTUS as 7th Circuit wants to back IL.
* CO Mag Ban case, on the docket at CO Supreme Court  Backed by NAGR
* HI Mag Ban and AR-15 ban, Argued in 9th circuit ~ April 2023 awaiting decision.
*  RI Mag Ban Case, in 1st circuit awaiting oral argument assignment backed by NSSF
* MA Mag Ban and AR-15 ban, in 1st circuit awaiting oral argument assignment backed by NAGR Yours truly is also a Plaintiff in this one.
Next week I will generate a list of under-21 bans and other anti-gun cases around the USA that are post BRUEN.  There are many!
On the mend here from the Brown Tailed Moth attack, I may need a vacation from my vacation. Looks like Rhode Island has quite a few days ahead with some rain – but, remember, often that means the fish are biting even more. Enjoy!
___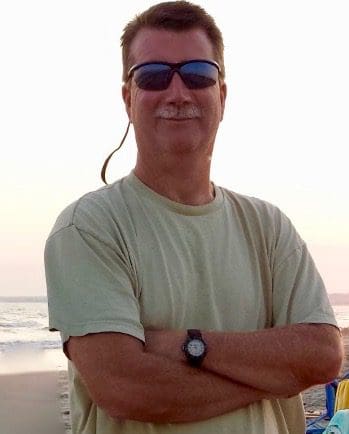 Jeffrey "Jeff" Gross spent 21 years as an Analytical Chemist at the USCG R&D Center in Groton, Connecticut, Woods Hole Laboratories, and Helix Technologies. Changing careers is a "great learning experience for everyone", Jeff says, and I'm an avid outdoorsman and conservationist, a student of the sciences, and the world. The US holds too many wonders not to take a chance and explore them".
Jeff is the Model Train and Railroad entrepreneur. Proud Golden Retriever owner. Ultra strong Second Amendment Advocate and Constitutionalist. "Determined seeker of the truth". Jeff is a RIFGPA Legislative and Legal Officer, Freshwater Chairman, NRA Liaison.
His subjects include Outdoors, Second Amendment, Model Railroading, and Whimsical.