Good Friday morning.
A top-of-Sunburn birthday shoutout to our friend Matt Farrar.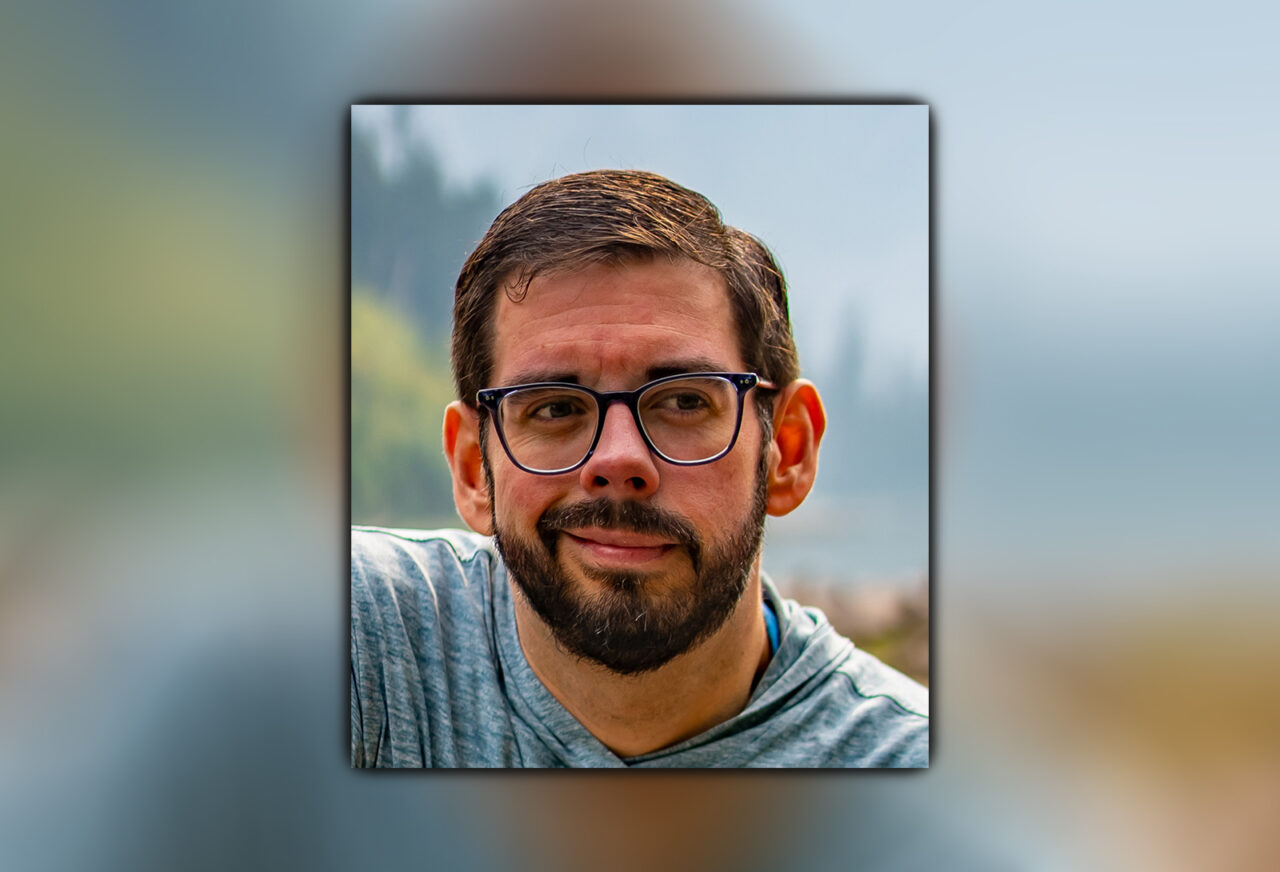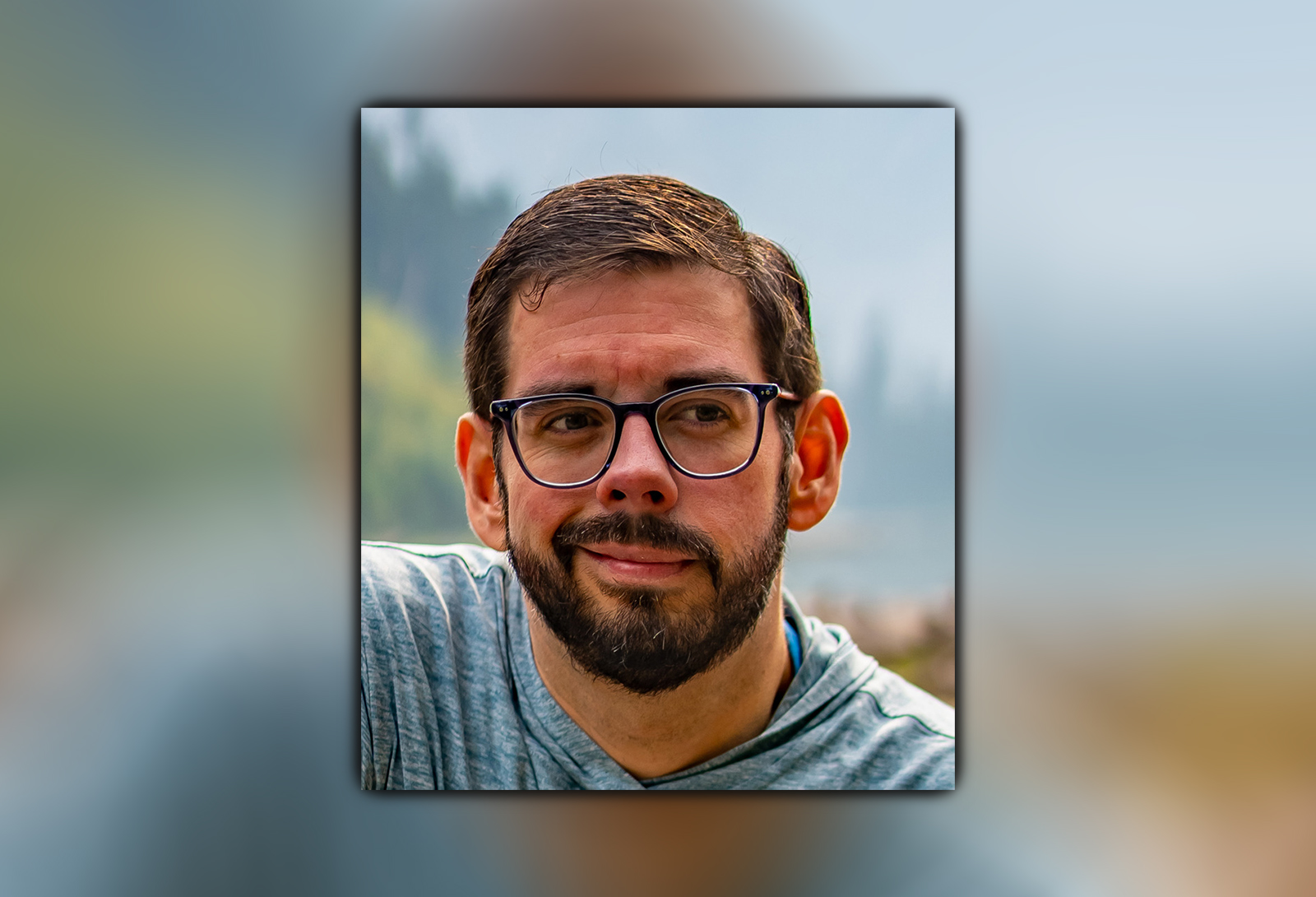 ___
A new poll shows most Florida voters think the state is headed in the "right direction" but that the United States needs to do a 180.
The Florida Chamber of Commerce poll asked more than 600 likely voters for their opinions on Florida's and the nation's trajectories, finding that 51% believe the Sunshine State is trending upward compared to 42% who believe it is on the "wrong track."
Voters' views on the U.S. are not as rosy.
Polling shows that nearly two-thirds (65%) think that the country is on the "wrong track" while fewer than a quarter (23%) think it is headed in the "right direction."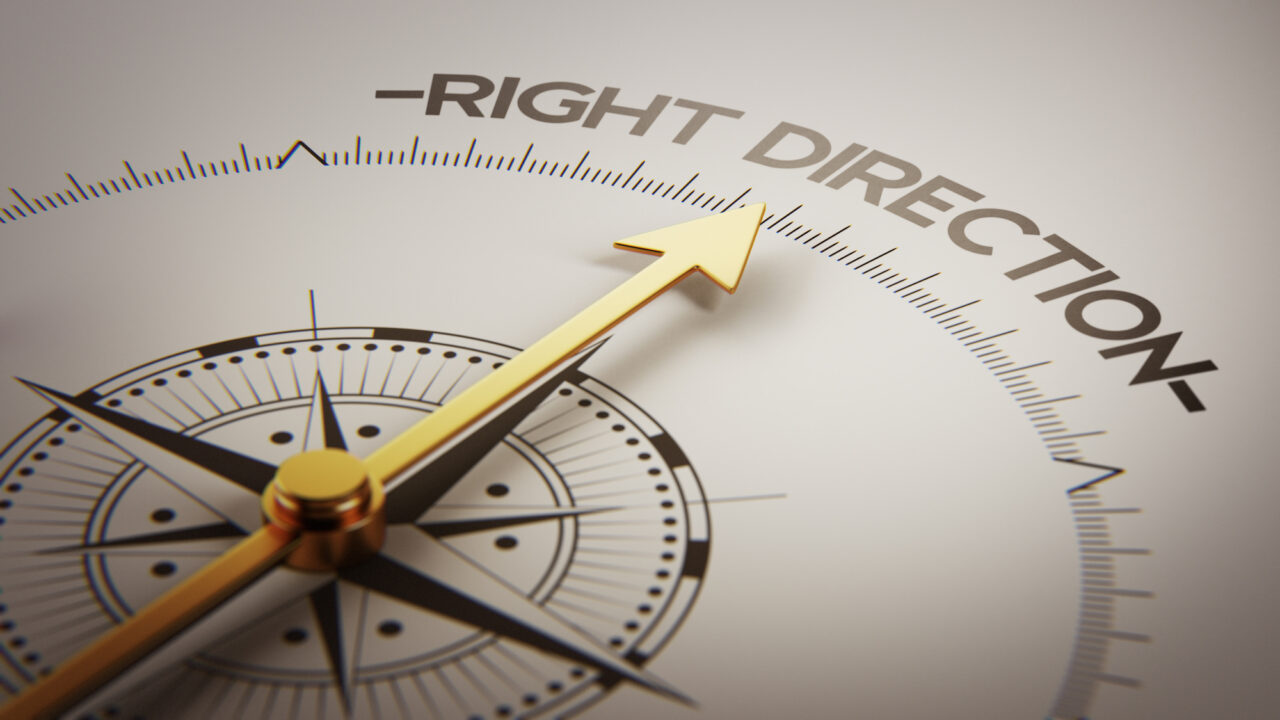 The Chamber poll also measured approval ratings for Gov. Ron DeSantis and President Joe Biden, finding the Governor with a 55% approval rating and Biden underwater with 56% disapproval.
According to the poll, DeSantis would win Florida by 11 points in a head-to-head against the President next year.
The strong poll numbers for DeSantis come as Florida continues to redden as it has for the past couple of years.
A Chamber analysis of Florida voter registration numbers, including alongside the poll, shows there are now approximately 5.3 million registered Republicans in the state compared to about 4.9 million Democrats — a GOP lead of 416,896 in raw voter numbers.
Voter registration data shows Republicans' registration advantage is growing by roughly 30,000 voters every month. Over the last two years, the net registration gap between Republicans and Democrats in Florida has swung by more than 500,000 voters, going from a slight Democratic advantage to a clear GOP lead.
The Florida Chamber poll was conducted via live telephone interviews by Cherry Communications Feb. 10-19. It has a sample size of 608 voters, including 245 Democrats, 256 Republicans and 107 no- and third-party voters. It has a margin of error of +/- 4 percentage points.
___
Nationally recognized government affairs leader Jason Ouimet has been hired to serve as senior vice president of federal affairs at Shumaker Advisors, the company announced.
"Jason is one of the most well-known and respected lobbyists in the nation and having him join Shumaker Advisors is a significant win for both our team and clients," Shumaker Advisors Senior Vice President of Federal Affairs Ryan Walker said.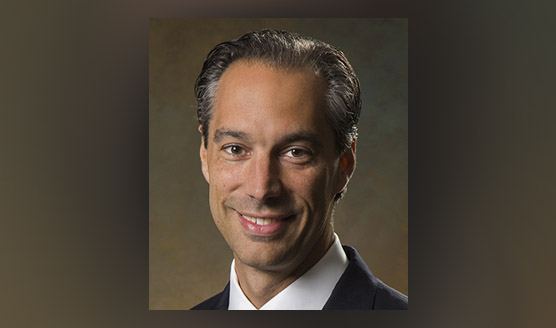 "He is hardworking, honest, and decisive. And with more than 20 years of experience in U.S. legislative and regulatory policymaking, Jason will certainly be an asset to help our clients achieve their goals."
Ouimet previously served 18 years with the National Rifle Association, where he was the executive director for the group's Institute for Legislative Action. There, Ouimet oversaw and directed the NRA's political and legislative arm.
Before joining the NRA, Ouimet served as a legislative assistant to former U.S. Sen. Saxby Chambliss of Georgia and as an analyst for the National Republican Senatorial Committee and the Republican National Committee.
"I am honored and excited to join the prestigious team at Shumaker Advisors," Ouimet said. "I look forward to using my years of knowledge and insights to help clients navigate the legislative and executive branches of the federal government. In this chapter of my career, I'm set on making an even greater impact and difference for those I serve."
— SITUATIONAL AWARENESS —
Tweet, tweet:
Jesse, keep fighting. We're blessed to have you. Keep fighting. pic.twitter.com/8x4wfLdrvS

— Greg Angel (@NewsGuyGreg) February 23, 2023
Tweet, tweet:
DeSantis versus DeSantis on Ukraine policy. pic.twitter.com/vZzUUoKvQz

— Alex Wagner Tonight (@WagnerTonight) February 23, 2023
—@GrayRohrer: It's not every day you see a Governor push for a bill to overturn a signature piece of legislation sponsored by his Lt. Gov. Nine years after Jeanette Nuñez sponsored in-state tuition for undocumented immigrants, DeSantis is calling for its repeal.
Tweet, tweet:
Thank you, Representative Alex Rizo for being an @AFPFlorida 2022 A+ policy champion fighting for ALL Floridians! #FlaPol pic.twitter.com/eztUCdOuVT

— AFP Florida (@AFPFlorida) February 23, 2023
Tweet, tweet:
FALA members were representing today at the Florida Capitol!

They shared personal testimonials with our state's leaders as they advocated for increased support and funding for Assisted Living Facilities (ALFs) across Florida. pic.twitter.com/Cezlfre0ir

— Florida Assisted Living Association (@FALASOURCE) February 22, 2023
Tweet, tweet:
Leaving Tallahassee, productive week: 26 legislative meetings, a 2-day conference, 2 receptions and a podcast interview. Lots of positive conversations about Florida's film, television and digital media production industry. #FlaPol pic.twitter.com/g83MJvPc5a

— John Lux (@JohnLuxFL) February 23, 2023
— DAYS UNTIL —
City of Tampa Municipal Election early voting begins — 3; Gov. Ron DeSantis' 'The Courage to Be Free: Florida's Blueprint for America's Revival' released — 4; 'The Mandalorian' returns — 5; 'Creed III' premieres — 7; The Oscars — 8; Tampa Municipal Election — 11; 2023 Legislative Session convenes — 11; Florida TaxWatch's State of the Taxpayer Dinner — 18; Premiere date for Season 3 of 'Ted Lasso' — 19; World Baseball Classic finals begin in Miami — 21; annual Red Dog Blue Dog fundraiser — 25; 'John Wick: Chapter 4′ premieres — 28; 'Succession' Season 4 begins — 30; MLB Opening Day 2023 — 34; Tron Lightcycle/Run debuts in Walt Disney World — 39; Suits for Session — 40; 'Air' starring Ben Affleck and Matt Damon premieres — 41; NBA Play-In Tournament begins — 46; Taylor Swift 'Eras' Tour in Tampa — 51; NBA playoffs begin — 51; final performance of 'Phantom of the Opera' on Broadway — 51; American Association of Political Consultants Pollies '23 conference begins — 53; 2023 Session Sine Die — 70; 'Guardians of the Galaxy Vol. 3' premieres — 70; Florida Chamber 2023 Leadership Conference on Safety, Health & Sustainability — 74; Florida TaxWatch's Spring Meeting — 83; 'Fast X' premieres — 83; Florida Chamber 2023 Florida Prosperity & Economic Opportunity Solution Summit — 91; NBA Finals begin — 97; 'Spider-Man: Across the Spider-Verse' premieres — 98; 'The Flash' premieres — 112; Florida Chamber 2023 Florida Learners to Earners Workforce Solution Summit — 123; 'Indiana Jones and the Dial of Destiny' premieres — 125; 'Mission Impossible: Dead Reckoning — Part One' premieres — 140; Florida Chamber 37th Annual Environmental Permitting Summer School — 147; Christopher Nolan's 'Oppenheimer' premieres — 149; 'Captain Marvel 2′ premieres — 155; 2023 Florida Chamber Annual Meeting & Future of Florida Forum — 241; 'Dune: Part Two' premieres — 253; South Carolina Democratic Primary — 334; New Hampshire and Nevada Democratic Primaries — 348; Georgia Democratic Primary — 355; Michigan Democratic Primary — 368; 'Spider-Man: Across the Spider-Verse' Part 2 premieres — 400; 'Kingdom of the Planet of the Apes' premieres — 455; Opening Ceremony of the 2024 Olympic Games — 518; 'Thunderbolts' premieres — 518; 'Blade' reboot premieres — 560; 'Deadpool 3' premieres — 623; 'Fantastic Four' reboot premieres — 701; 'Avengers: The Kang Dynasty' premieres — 798; 'Avengers: Secret Wars' premieres — 987.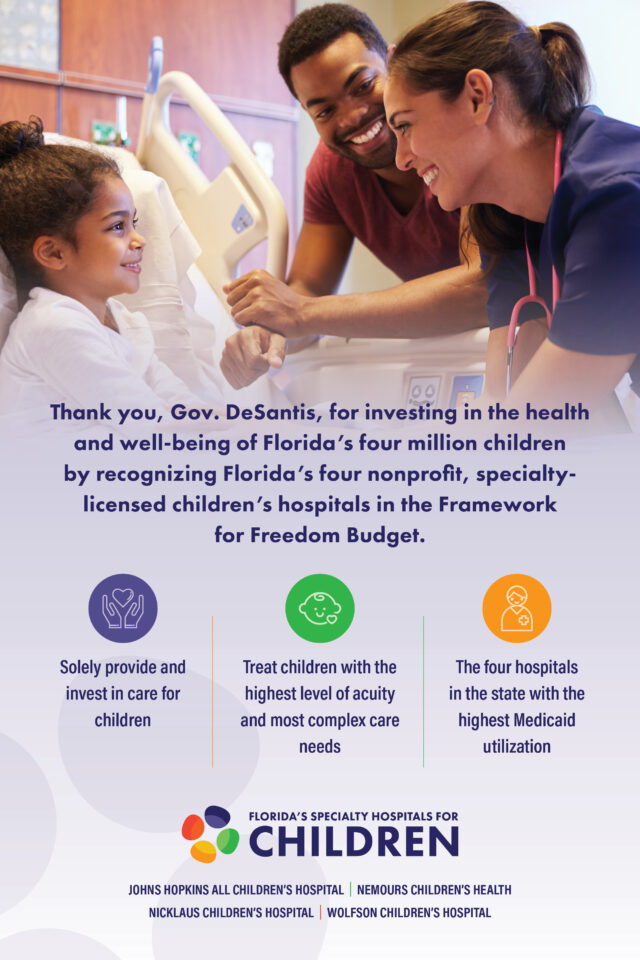 — TOP STORY —
"Gov. Ron DeSantis' anti-illegal immigration push includes repeal of tuition law backed by Jeanette Nuñez" via Gray Rohrer of Florida Politics — DeSantis unveiled a slate of measures aimed at curbing illegal immigration in Florida, including the repeal of a law allowing undocumented migrants to pay in-state tuition rates at universities.
That measure was sponsored by then-Rep. Nuñez, who now serves as his Lt. Governor.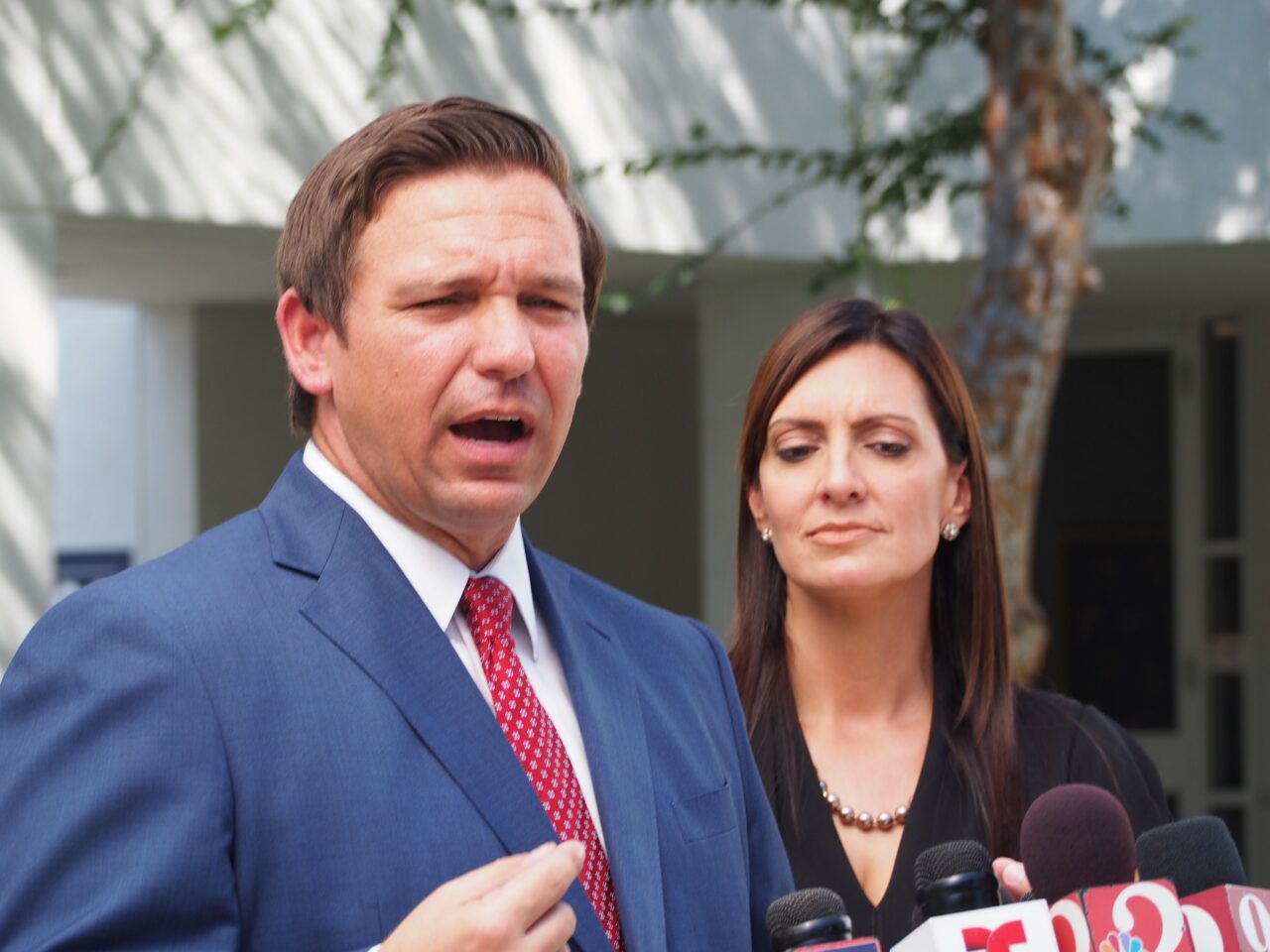 "This country is unable to control its own borders," DeSantis told reporters in Jacksonville, slamming the Joe Biden administration for what he says are lax border policies.
The Governor also touted his efforts to remove undocumented immigrants from Texas and those attempting to reach Florida by boat. "We're having a great effect and basically I'm going to keep those operations going as long as they need to go."
When Nuñez was a House member in 2014, she sponsored HB 851, which gave undocumented immigrants brought to Florida as children by their parents the ability to pay in-state tuition rates. The bill was a priority of then-House Speaker Will Weatherford (whom DeSantis appointed as University of South Florida trustee) and was touted by then-Gov. Rick Scott during his re-election campaign that year to help his appeal with Hispanic voters.
Republican politics have shifted dramatically since then.
Other parts of the plan include increasing the penalty for human smuggling to a third-degree felony and a second-degree felony if the migrant is a minor; prohibiting local governments from issuing identification cards to unauthorized immigrants; requiring hospitals to collect data on care given to undocumented immigrants and submit reports on the costs to DeSantis and the Legislature; and barring illegal immigrants from practicing law.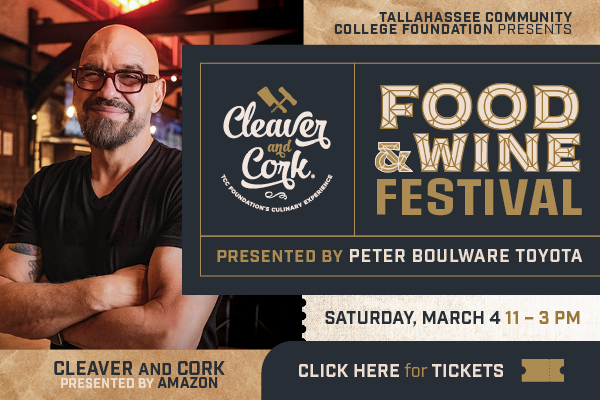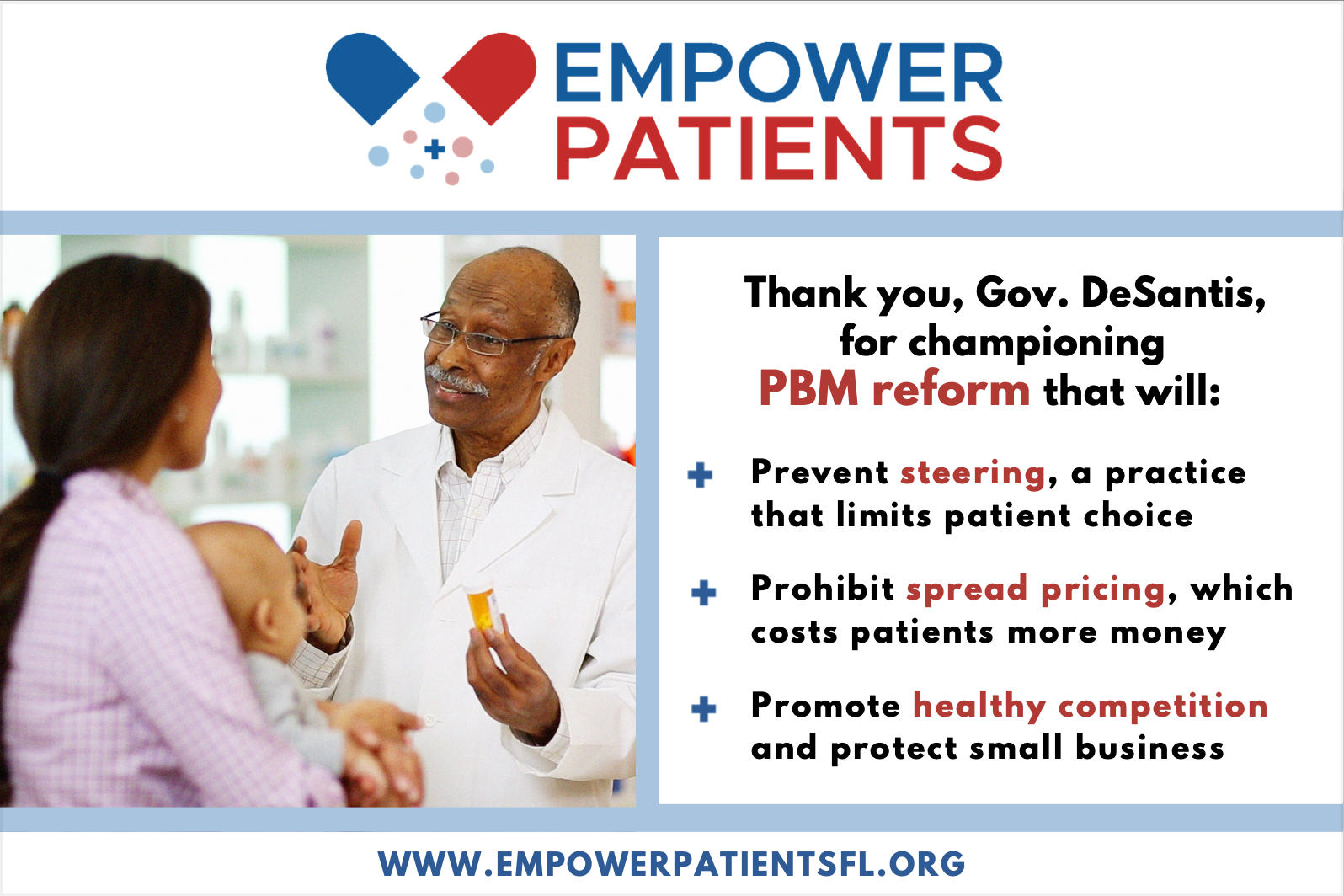 — DESANTISY LAND —
"Better than Donald Trump? DeSantis media strategy floods zone with news" via Alex Roarty and Ana Ceballos of the Miami Herald — Serious presidential candidates — especially ones competing against a ubiquitous media presence like Trump — have to find ways to grab voters' attention on the campaign trail or risk withering away. DeSantis' second term in office suggests he's preparing to meet that challenge. Florida's Governor has been on a news-making binge since the year began, an almost-daily barrage of policy rollouts, public appearances, and political jabs. The approach, rooted in a far-reaching agenda that has targeted everything from suing media outlets to promoting gas stoves, has drawn widespread attention from national conservative media and right-wing podcasters.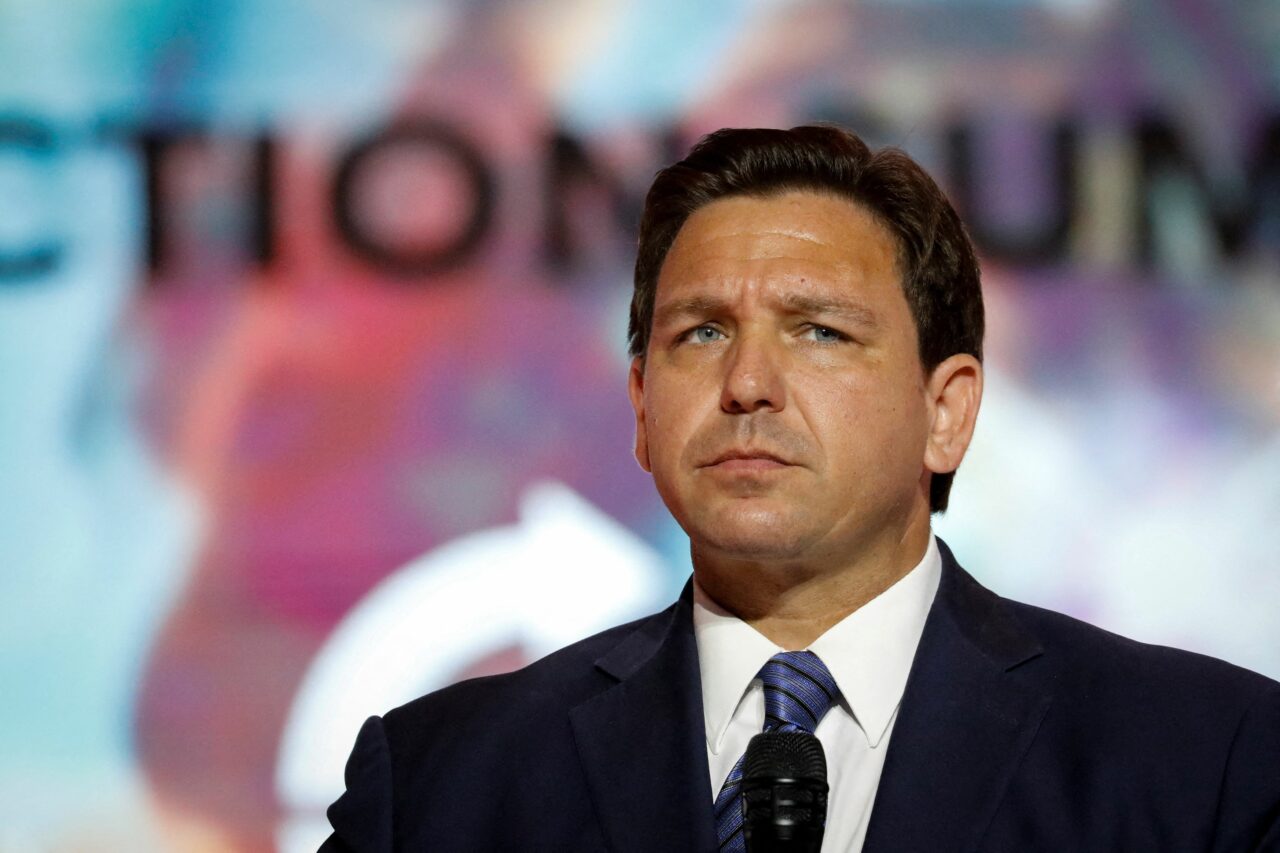 "DeSantis praises Trump for 'enhancing my name recognition' in new book" via David Smith of the Guardian — DeSantis has praised Trump for his "unique star power," derision of the media as "the enemy of the American people" and decisive role in helping DeSantis win election as Governor. The flattering comments appear in DeSantis' book The Courage to Be Free, obtained by the Guardian before publication. They are likely to disappoint Republicans urging the Governor to jump into the 2024 Republican Primary race soon so he can aggressively take on the former President. Instead, DeSantis, who has already drawn fire from the ex-President — earning the nickname "Ron DeSanctimonious" — expresses support for Trump's "Make America Great Again" agenda and pulls punches where they differ.
"Poll shows edge for DeSantis in clash with Trump" via Gary Fineout of POLITICO — One new national poll of Republican Primary voters from WPA Intelligence shared with Playbook, put DeSantis ahead of Trump, 40% to 31%, even when a long line of other Republicans such as former Vice President Mike Pence was included. That lead for the GOP Governor jumps dramatically from 55% to 37% in a direct DeSantis-Trump matchup. "Our poll found that while Republican Primary voters want a candidate who's a fighter and will take on the status quo, they also want one who can win a general election in 2024," said Chris Wilson, founder and CEO of the outfit that did the poll.
"First DeSantis took on Disney. Now he's coming for Wall Street" via Nic Querolo and Felipe Marques of Bloomberg — DeSantis has a warning for corporate America: Get on board, or else … It's a message designed for Republican voters across the U.S. and could serve as the launchpad for a 2024 Presidential bid by DeSantis. It also has potential repercussions for Wall Street and the $4 trillion municipal bond market. Ground zero is the Magic Kingdom, where representatives — chosen by The Walt Disney Co. — have met monthly for decades to oversee the day-to-day operations of the Reedy Creek Improvement District, everything from approving building permits to issuing debt and making sure lights are on at Cinderella's castle.
"DeSantis jokes about 'insurrection' while discussing Capitol protest restrictions" via A.G. Gancarski of Florida Politics — Appearing in Jacksonville, DeSantis offered a joke about the Capitol insurrection while discussing a proposal to ban protests at the Florida Capitol. "It's interesting that if they're doing that from the Left, then the media says that's 'democracy in action.' They don't say it's an insurrection if you take over a Capitol because of that, but I think that's what it's getting to." The Governor had commented on Jan. 6 previously, including last spring when he said concern about the riots that delayed congressional certification of the 2020 Presidential Election was a "dead horse" and a "loser" with voters. Thursday's remarks show he has not moved from that stance.
—"Demonstrators gather on FSU campus as part of a statewide protest against DeSantis" via the Tallahassee Democrat
"College protesters call on DeSantis to lay off diversity efforts in Florida" via Kayle Giminez of USA Today — A small number of protesters walked out of their college classes Thursday during a planned statewide protest of DeSantis and his policies. One man at the University of North Florida in Jacksonville carried a "Keep Surveillance Out of Education!" sign and a Pride flag. Others at Florida International University waved signs that read "Trans Rights = Human Rights." In a similar scene at the University of Florida, about 100 people on a campus of more than 55,000 students held signs advocating for transgender health care and said the state is restricting free thought and expression.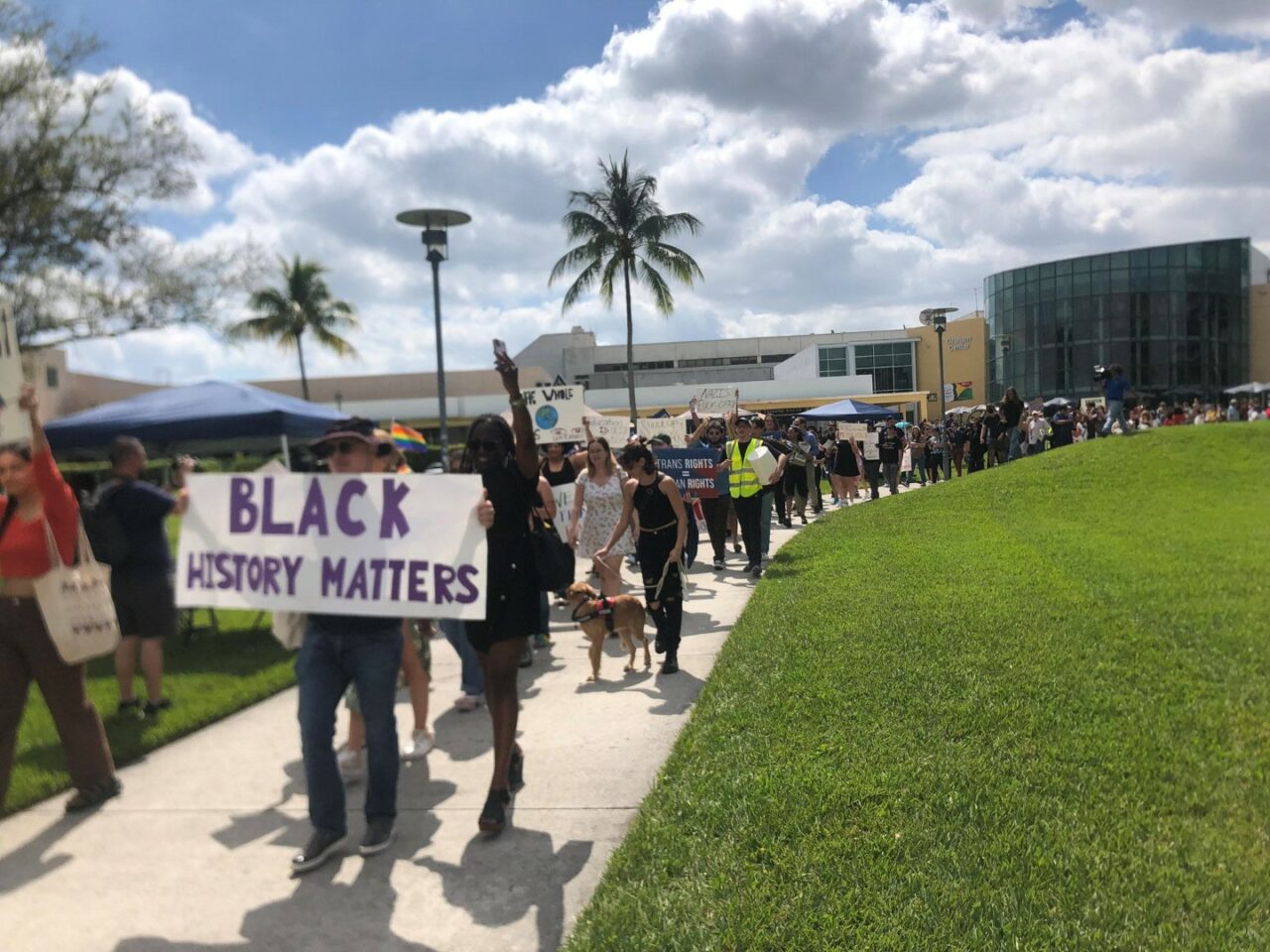 "DeSantis abandons former First Amendment defense" via Suzanne Nossel of CNN — DeSantis is going to destroy free speech in order to save it, it seems. Over the last year, DeSantis has championed a law that limits classroom discussions of LGBTQ identities, banned teaching and learning of particular perspectives on race, enacted a measure barring certain diversity training in schools and workplaces, and replaced the leadership of a small, progressive public college with conservative ideologues and religious leaders charged with overhauling the campus's politics. As recently as 2019, DeSantis styled himself as a First Amendment defender.
"DeSantis denounces 'drive-by media' in latest anti-defamation push" via A.G. Gancarski of Florida Politics — DeSantis says he hasn't reviewed HB 991, new legislation from Rep. Alex Andrade that would lower the standards in defamation cases and expose media to new risks. But he was happy nonetheless to weigh in against "hoaxes" and the "drive-by media" in Jacksonville. Much of his response was rooted in a panel discussion he hosted earlier this month with people who bemoaned the difficulty in pursuing defamation claims due to the 1964 New York Times v. Sullivan Supreme Court ruling. "Because of some of the background case law that developed 60 years ago, you have a situation where you've got a lot of drive-by media. So, they will basically smear somebody, put it out there, and then you will debunk it like the next day or whatever. But it's kind of already gotten out there and there's no recourse effectively if you lie about somebody," DeSantis said.
"Sen. Rick Scott disagrees with DeSantis' proposal to repeal in-state tuition for 'Dreamers'" via Mitch Perry of Florida Phoenix — U.S. Sen. Scott is taking issue with DeSantis' legislative proposal announced Thursday that would repeal in-state tuition fee waivers for undocumented immigrant students at colleges and universities, a law that Scott signed back in 2014. The proposal was one of a package of measures that DeSantis unveiled Thursday regarding undocumented immigration. Scott signed the bill that was designed to help undocumented students, known as "Dreamers," when he was running for re-election for Governor in 2014 against Charlie Crist.
"DeSantis is launching his book in Venice. Will it kick off a run for President?" via Zac Anderson of the Sarasota Herald-Tribune — A book launch event in Venice next week could serve as the unofficial start of Gov. DeSantis' 2024 presidential campaign. DeSantis is releasing his book — "The Courage to Be Free: Florida's Blueprint for America's Revival" — on Tuesday, Feb 28. An Eventbrite invitation says the book launch will take place at 8:30 a.m. at an undisclosed location in Venice in southern Sarasota County. The invitation states that "No leader has accomplished more for his state than Gov. DeSantis, and he is now sharing this winning blueprint with the country." DeSantis' book release is widely viewed as a precursor to a presidential bid.
"DeSantis to host donors ahead of likely 2024 White House bid" via James Oliphant of Reuters — DeSantis will host an event for top donors and social-media influencers this weekend, the latest in a flurry of moves that suggest he's ramping up to battle Trump for the 2024 Republican nomination. About 150 guests are expected to attend the three-day event at the Four Seasons resort in Palm Beach, Florida, including wealthy Republican donors and conservative social-media influencers whom DeSantis' camp has courted in recent months ahead of a widely expected presidential run.
"DeSantis, potential GOP standard-bearer, sounds out of his depth" via Eugene Robinson of The Washington Post — Apparently no one told DeSantis that if you're going to wade into the deep waters of foreign policy, you should at least know how to dog paddle. It turns out that the man many Republicans hope can run for president in 2024 as "Donald Trump without the baggage" is like a deer in headlights when asked, very politely, about the war in Ukraine. It's not just that he's unready for prime time. He can't even handle "Fox & Friends." Appearing this week on that GOP-friendly morning show, DeSantis tried to take a Trumpist "America First" position about the war, questioning the level of U.S. military and economic aid Biden and Congress have given to Ukraine while there are problems that need to be addressed here at home. He ended up sounding weak, ill-informed and incoherent.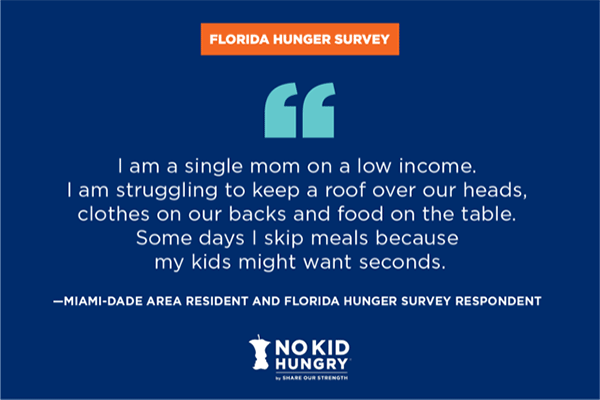 — LEGISLATIVE —
"School choice expansion bill advances as cost disagreements emerge" via Anne Geggis of Florida Politics — Two Democrats joined the majority in advancing a school choice bill through committee, as lawmakers discussed the estimated costs for expanding vouchers to all families regardless of income. Testimony shows that sponsors of HB 1 believe the cost for offering vouchers to a new category of students, no matter how much their family income, is billions less than what the Florida Policy Institute's analysis shows. The bill advanced in front of the House PreK-12 Appropriations Bill Subcommittee.
"House puts price tag on universal school voucher plan critics find hard to believe" via James Call of the Tallahassee Democrat — A Florida House committee Thursday attached a price tag to a universal school voucher plan that opponents argue used "fuzzy math" to lower the actual fiscal impact to the public-school budget. Taxpayer-funded scholarships for all Florida students to pay tuition at private and religious schools is a priority for House Speaker Paul Renner, hence its designation as HB 1. A companion measure, SB 202, is advancing in the Senate with the support of Senate President Kathleen Passidomo.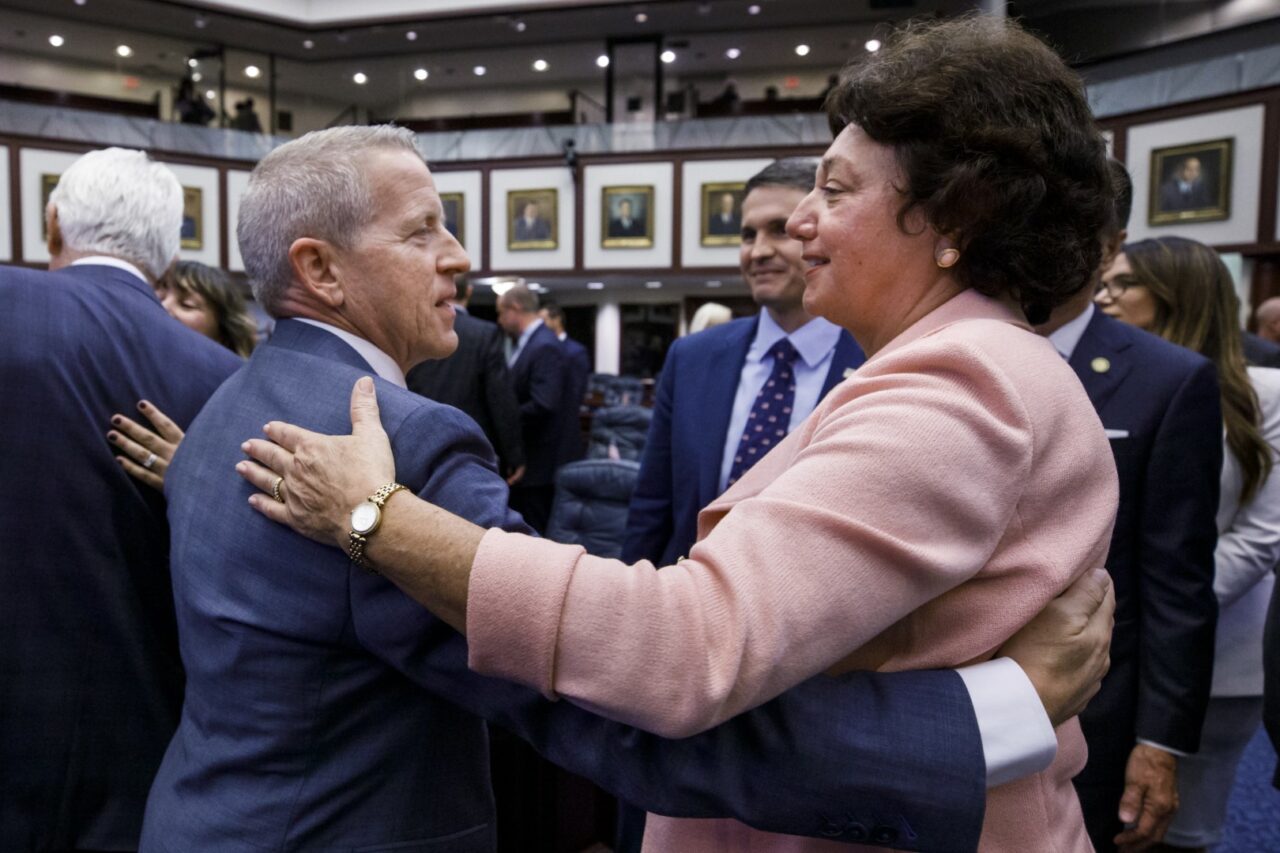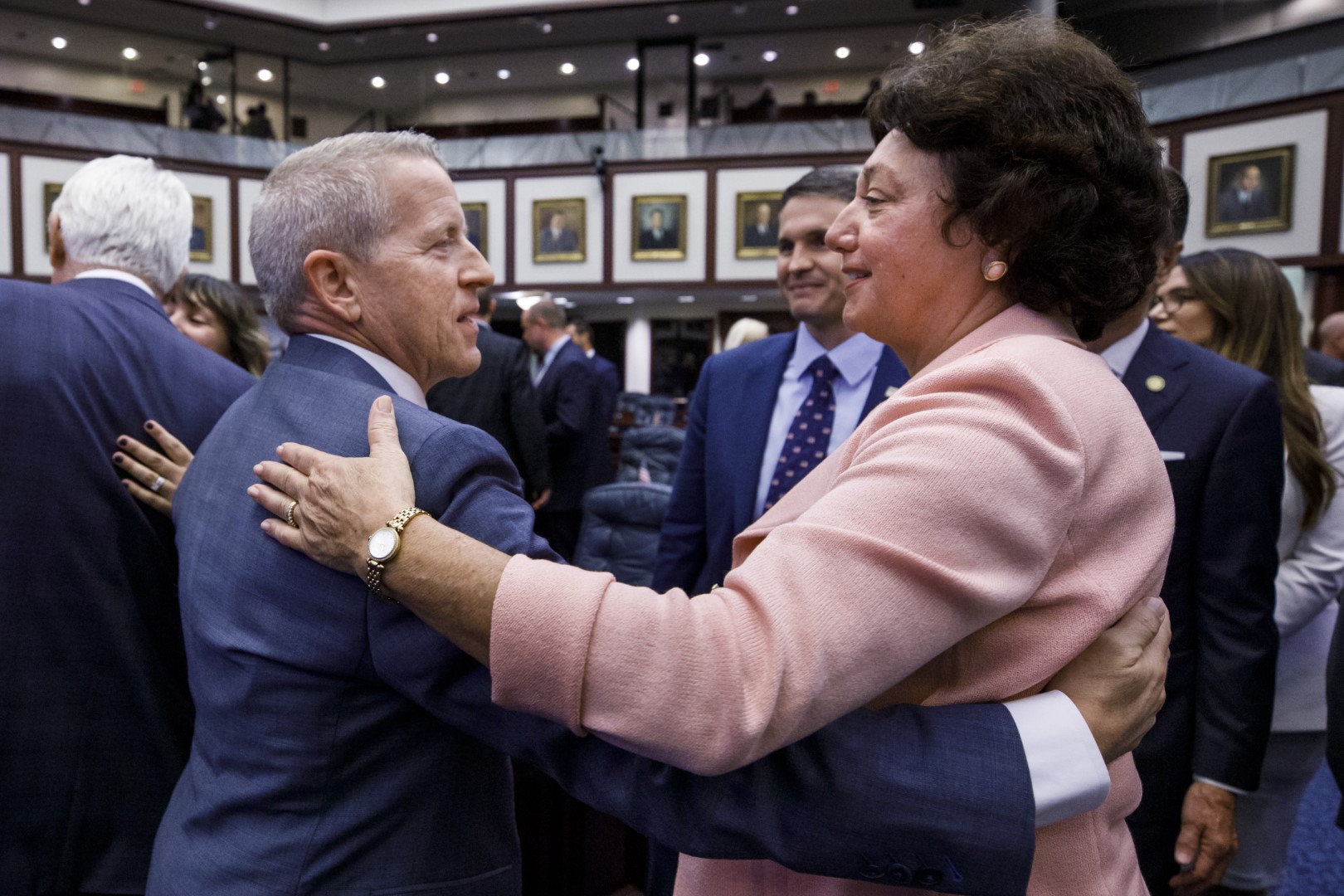 "Blaise Ingoglia bill sets 8-year terms for School Board, County Commission" via Mike Wright of Florida Politics — When the Legislature last year set 12-year term limits on School Board members, DeSantis signed the measure while saying he would have preferred an eight-year cap. Sen. Ingoglia this week filed a bill to do just that, adding County Commissioners to the mix. The legislation (SB 1110) sets term limits at eight years for School Board members and County Commissioners, starting with anyone elected after November 2022. "Serving in the same position in government should not be a decadeslong endeavor," Ingoglia said. "Term limits not only ensure better representation, they bring about much needed fresh ideas to tackle public policy challenges."
"Bill to preserve historic cemeteries wins unanimous House subcommittee approval" via Anne Geggis of Florida Politics — A bill aimed at preserving the eternal rest of Black Floridians buried during the era of segregation won high praise and unanimous approval at its first subcommittee hearing. House Democratic Leader Fentrice Driskell is sponsoring HB 49, which would create a Historic Cemeteries Program within the Division of Historical Resources. According to the bill, which the House Constitutional Rights, Rule of Law & Government Operations Subcommittee advanced, three state employees would administer the program that would create a database of these cemeteries and administer grants to help maintain and preserve cemeteries that are at least 50 years old.
"Penalty hikes for fans who run onto football fields, concert stages advance with extra sanctions for sponsors" via Jesse Scheckner of Florida Politics — A bill cracking down on fans who intentionally interrupt live sports and entertainment events is heading to its final committee stop in the House with updated language targeting people or companies that pay the disruptors. The House Criminal Justice Subcommittee unanimously voted to advance HB 319, which would make running uninvited onto a field, stage or other area hosting live sports or entertainment a first-degree misdemeanor punishable by up to $2,500 and a year in jail. The same penalty would apply to people who throw objects onto a field or stage, or attempt to strike players, coaches or entertainers. Any money gained from those interruptions would be subject to seizure by the state.
"Florida pet safety proposal to drop dogs and car windows ban after response" via Spectrum News — We've all seen it: dogs sticking their heads out of car windows. But Florida lawmakers are considering making that illegal. It is currently part of an animal welfare bill making its way through the state Senate. Florida Sen. Lauren Book announced that she planned to drop the proposal after a vocal public response to the proposal. "Our family has three dogs — two of which are almost 175 pounds each and love sticking their heads out the window — so I welcome and appreciate all public comment on this issue, which is only one piece of a complete proposed overhaul of the state's animal welfare system as brought to me by veterinarians and advocates," Book said in a statement.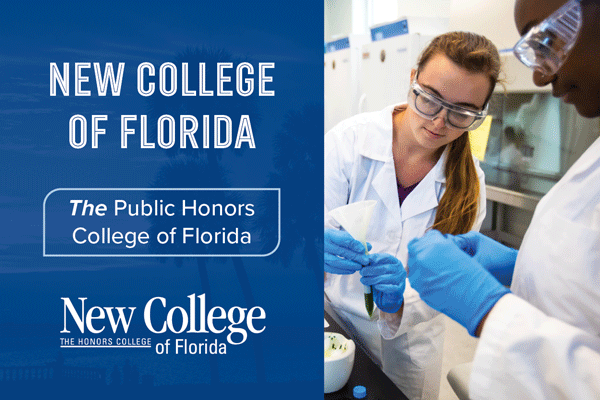 — MORE LEGISLATIVE —
"'Florida Kratom Consumer Protection Act' clears first House committee with changes" via Jesse Scheckner of Florida Politics — Proposed regulations on the sale of kratom, a consumable plant the FDA says has addictive effects similar to morphine, are advancing through the Legislature. The House Regulatory Reform and Economic Development Subcommittee unanimously voted for a measure (HB 179) that would ban the sale of kratom to people under 21. It would also define kratom for the first time under Florida law and, under new language the committee approved, give the Florida Department of Agriculture and Consumer Services authority to test kratom products meant for consumption to ensure they are pure.
"Travis Hutson endorses Tom Leek as his preferred successor in SD 7" via Drew Wilson of Florida Politics — Sen. Hutson is endorsing Rep. Leek in the 2024 race for Senate District 7. Hutson, a Palm Coast Republican, was re-elected to a two-year term after easily dispatching a Primary challenger last year. Since he entered the Senate after winning the 2015 Special Election, term limits prevent him from running for re-election in 2024. "It has been a wonderful experience and truly an honor serving in the Florida Legislature these past 11 years. I am proud of our accomplishments and record of conservative achievement," Hutson said in a news release.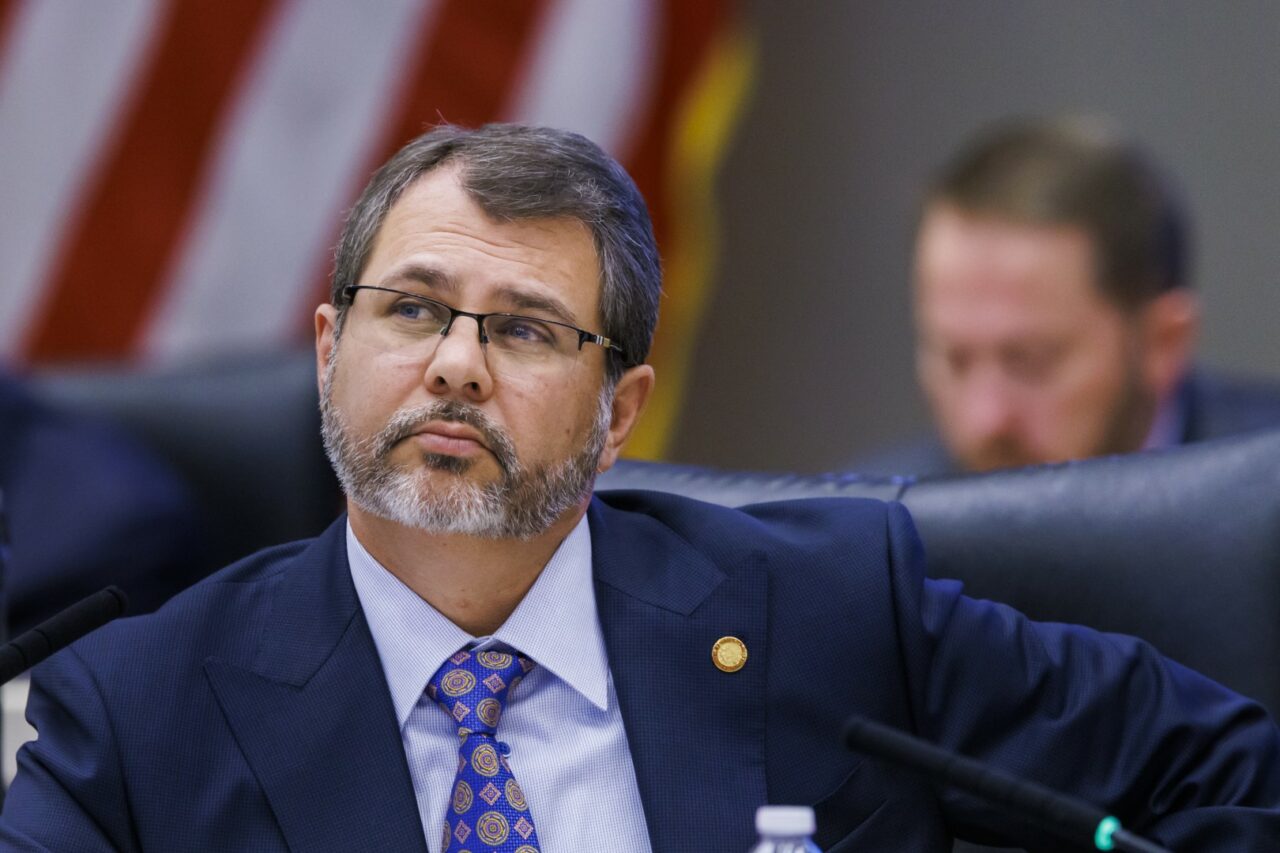 "Florida wants to put more EV chargers on the roads" via Gabrielle Russon of Florida Politics — The Florida Department of Transportation (FDOT) wants to beef up the state's electric vehicle charging stations and build up a stronger network by tapping into federal money. Electric vehicles still make up a small number of the 19 million registered vehicles in Florida, but their popularity is skyrocketing. In September 2021, just under 109,000 electric vehicles were registered in Florida. Fifteen months later, there are more than 203,000, an 87% jump, said Trey Tillander, Executive Director of FDOT's Transportation Technologies as he briefed legislators.
New and renewed lobbying registrations:
Joshua Aubuchon, Mark Delegal, Delegal Aubuchon Consulting: Florida Financial Services Association
David Browning, Edgar Castro, Nicole Kelly, Avery Lopez, Sydney Ridley, The Southern Group: Rood Chartrand Partnership, Linebarger Goggan Blair & Sampson
Dean Cannon, Angela Drzewiecki, Ryan Matthews, GrayRobinson: City of Vero Beach
Richard Coates, Tidewater Consulting: Gulf Group Holdings Acquisitions & Applications
Michael Corcoran, Jacqueline Corcoran, Matt Blair, Samantha Sexton Greer, Bethany McAlister, Will Rodriguez, Corcoran Partners: Classic Learning Initiatives, Florida Limousine Association
Kimberly Driggers, Driggers Law: Florida Chiropractic Association
Jonathan Rees, Smith Bryan & Myers: Hillsborough County Board of County Commissioners
Marc Reichelderfer, Landmarc Strategies: Tarpon Blue Agriculture BRP
Bill Rubin, Heather Turnbull, Melissa Akeson, Jacqui Carmona, Erica Chanti, Kevin Comerer, Jodi Bock Davidson, Rubin Turnbull & Associates: Women's Foundation of Florida, Patriot Voices
Jessica Schmor: Associated Industries of Florida
Gary Sumner, Mang Law & Title: First American Title Insurance Company
Alan Suskey, Jim Taylor, Shumaker Advisors Florida: Five Points Technology Group, Saint Leo University
Screven Watson, Screven Watson & Associates: Universal Orlando
— The House Civil Justice Subcommittee meets: 8 a.m., Room 404, House Office Building.
— The House Choice & Innovation Subcommittee meets: 9 a.m., Room 102, House Office Building.
— The House Infrastructure & Tourism Appropriations Subcommittee meets: 9 a.m., Room 314, House Office Building.
— The House Insurance & Banking Subcommittee meets: 9 a.m., Room 17, House Office Building.
— The Joint Revenue Estimating Impact Conference meets: 9 a.m., Room 117, Knott Building.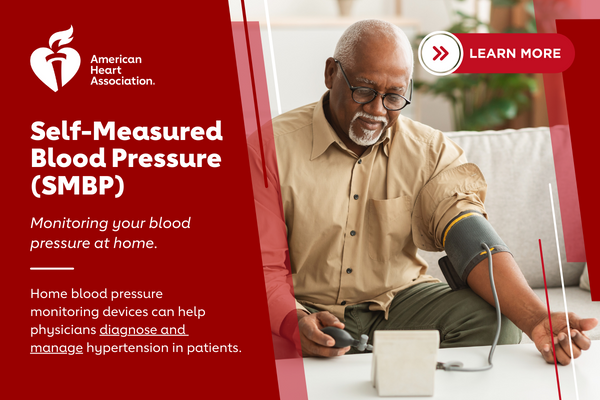 — MORE FROM CAP —
AFP-FL thanks lawmakers as school choice bill marches forward — Americans for Prosperity-Florida praised the House PreK-12 Appropriations Subcommittee for approving the universal school choice bill (HB 1). "For far too long, Florida families have been left on the sidelines when it comes to their children's educational pathways. House Bill 1 is a transformational education package that will let parents and students make the final decision about their educational needs, directing their child's state-provided funding to the schools, courses, and real-world learning opportunities that serve them best," said AFP-FL State Director Skylar Zander. "We thank members of the PreK-12 Appropriations Subcommittee for recognizing the crucial nature of this important legislation, and particularly bill sponsors Rep. Kaylee Tuck and Rep. Susan Plasencia for their leadership."
Florida Specialty Hospitals visits Tallahassee to give thanks for funding — Florida's Specialty Hospitals for Children held their annual Capitol visit to meet with Florida legislators to advocate for children's health and thank the Legislature and DeSantis for 2022 state funding so every child can access world-class, specialized pediatric care. One in four Florida children receives treatment in one of the state's Specialty Hospitals for Children, which include Johns Hopkins All Children's Hospitals in St. Petersburg, Nemours Children's Hospital in Orlando, Nicklaus Children's Hospital in Miami, and Wolfson Children's Hospital in Jacksonville. These four nonprofit, specialty-licensed children's hospitals solely provide care to children, treating them with the most complex and critical illnesses, and have the highest Medicaid utilization rates.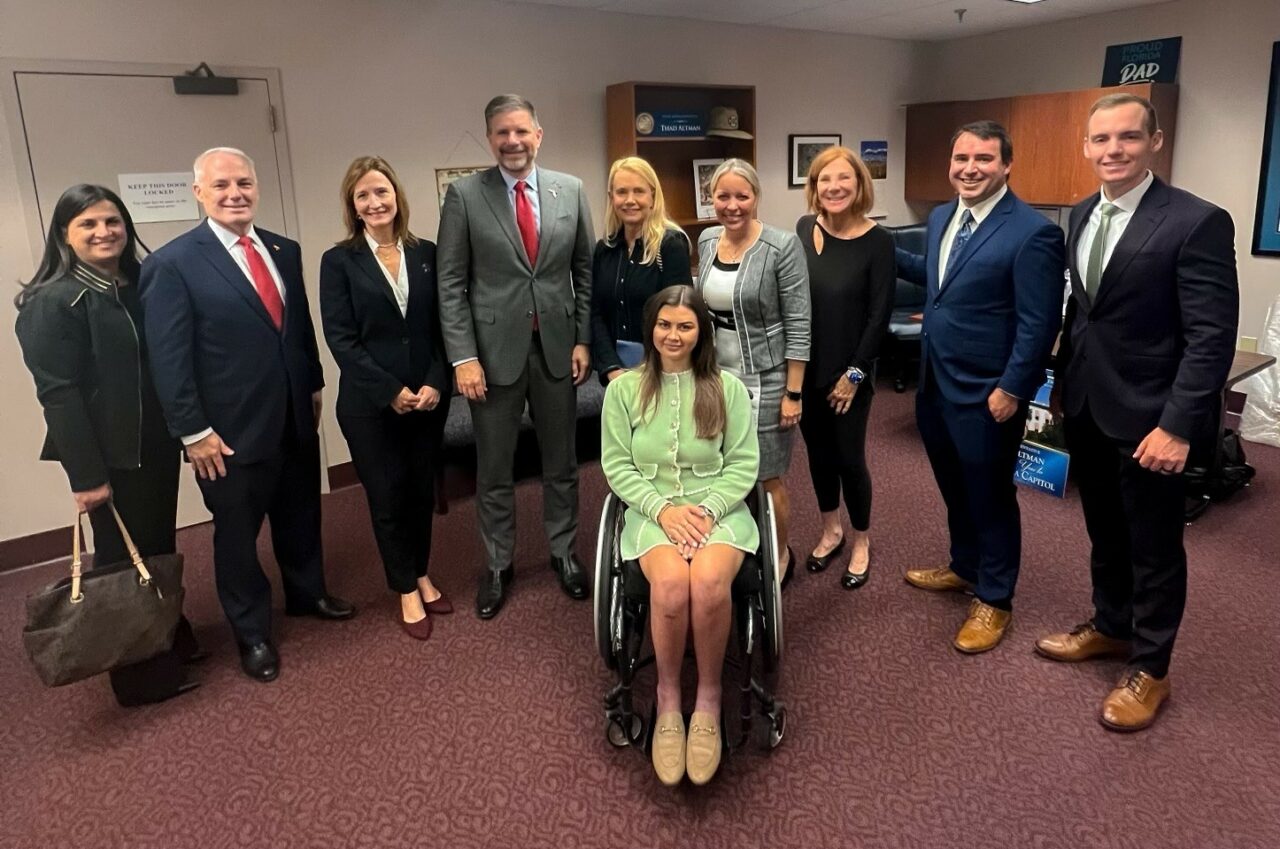 ACLU denounces DeSantis' 'egregious attack on immigrants' — The Florida branch of the American Civil Liberties Union called DeSantis' proposed immigration legislation "egregious" and "dehumanizing," while also criticizing "unnecessary and extreme penalties for individuals and groups who support migrants and asylum-seekers." ACLU of Florida Executive Director Tiffani Lennon said, "This extreme proposal by Gov. DeSantis is cruel and inhumane. State policies that harm people simply for being immigrants or for supporting immigrants under the assumption that they threaten communities are hateful and palpably racist. With this announcement, DeSantis continues to escalate his effort to inflame public sentiment against immigrants by distorting reality and conflating issues to serve his personal political agenda at the expense of Florida families, communities, and employers."
Florida Trucking Association revs up for tort reform hearing — The House Civil Justice Subcommittee meets at 8 a.m. to consider legislation that would make a variety of reforms aimed at reducing litigation. Ahead of the meeting, the Florida Trucking Association said its President and CEO, Alix Miller, would testify in support of the bill during the hearing. Among the many changes in the bill is the elimination of one-way attorney fees for all insurance disputes and provisions that would make it easier for insurance companies to avoid "bad faith" actions that arise when they are accused of unfairly denying or underpaying a customer's claim. FTA along with most business and insurance groups claim that excessive litigation is driving up insurance costs and harming businesses. The Florida Chamber of Commerce this week cited data showing tort costs equate to 3.6% of Florida's $1.4 trillion GDP.
Keep Florida Fishing pleased with FWC rule to protect reef fish — The American Sportfishing Association and Keep Florida Fishing praised a new Florida Fish and Wildlife Conservation Commission rule to "require the possession of a descending device or venting tool that is rigged and ready for use on board a vessel" when harvesting reef fish in state waters. "Promoting use of descending devices and venting tools to reduce barotrauma in reef fish is an American Sportfishing Association priority," Keep Florida Fishing Director Gary Jennings said during the FWC meeting. "We are very pleased to support this draft rule and are grateful for all the work the Florida Fish & Wildlife Conservation Commission is doing to encourage the use of these devices and best fishing practices to ultimately reduce discard mortality."
"Save the date: See and be seen at Red Dog, Blue Dog 2023" via Roseanne Dunkelberger of Florida Politics — Can lightning strike twice in 2023 at the annual Red Dog, Blue Dog fundraiser? Although the 2022 competition was held on a rainy freezing night, the reference here is purely metaphorical. That January night, organizers raised nearly $60,000 to support companion animals in the Tallahassee area through three local rescue organizations — sextupling the $10,000 take the last time the event was held in 2020. This year's Red Dog, Blue Dog is set for March 21, also Humane Lobby Day at the Capitol, and will once again be held in CollegeTown at Township Bar.
— STATEWIDE —
"Nikki Fried wants to lead Florida Democrats, but wouldn't help win a key Senate race because of ties to Republicans" via Jacob Ogles of Florida Politics — Fried wants to lead Florida Democrats into the 2024 Election. But she refused to support a Democrat running in a critical state Senate district in 2020. As Fried now seeks to lead the Florida Democratic Party, Seminole County Democrats say the snub still stings. Local Democratic leaders say Fried, Florida's only statewide elected Democrat, declined to endorse or financially support Patricia Sigman when she ran for the open Senate District 9 seat. Ultimately, Republican Jason Brodeur won the election with just 50.3% of the vote, besting Sigman by 7,644 votes with a "ghost candidate" siphoning off thousands of votes.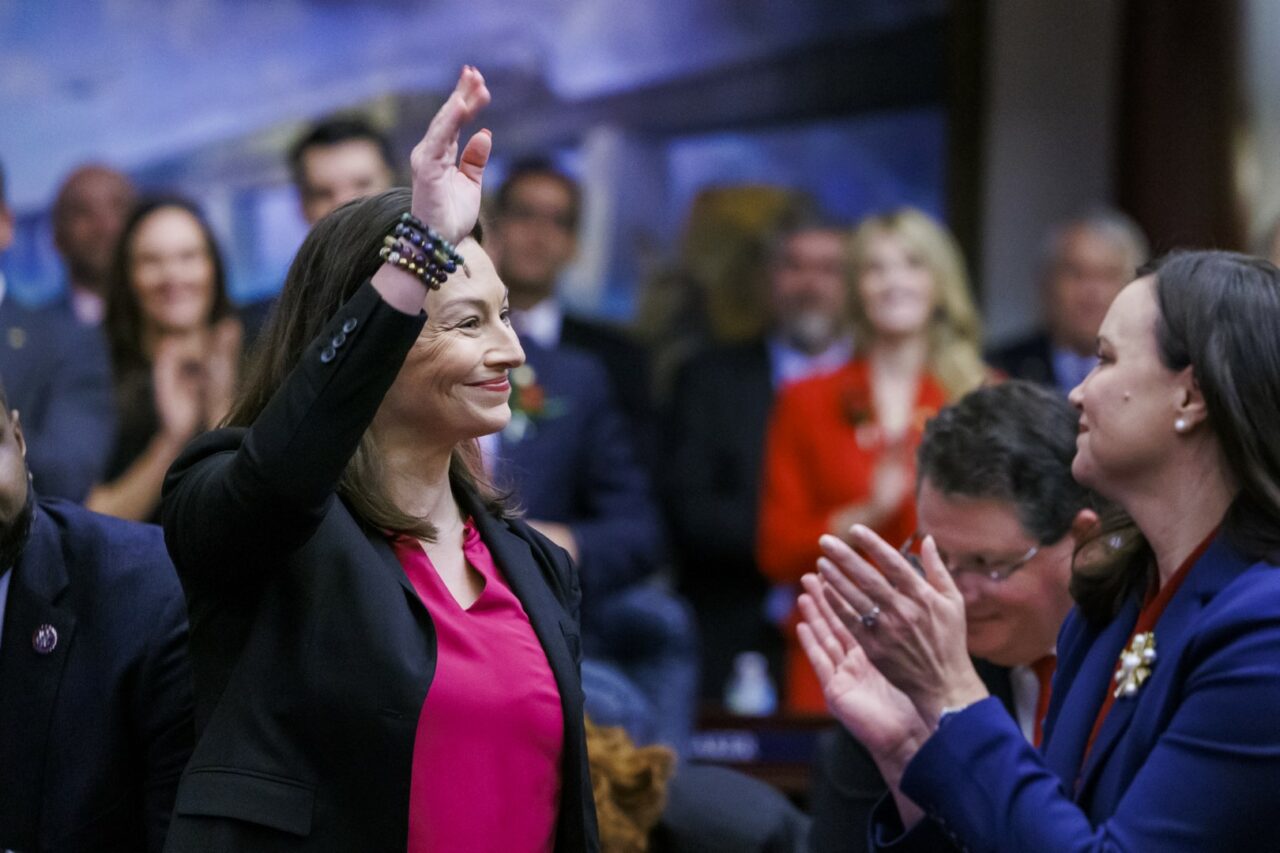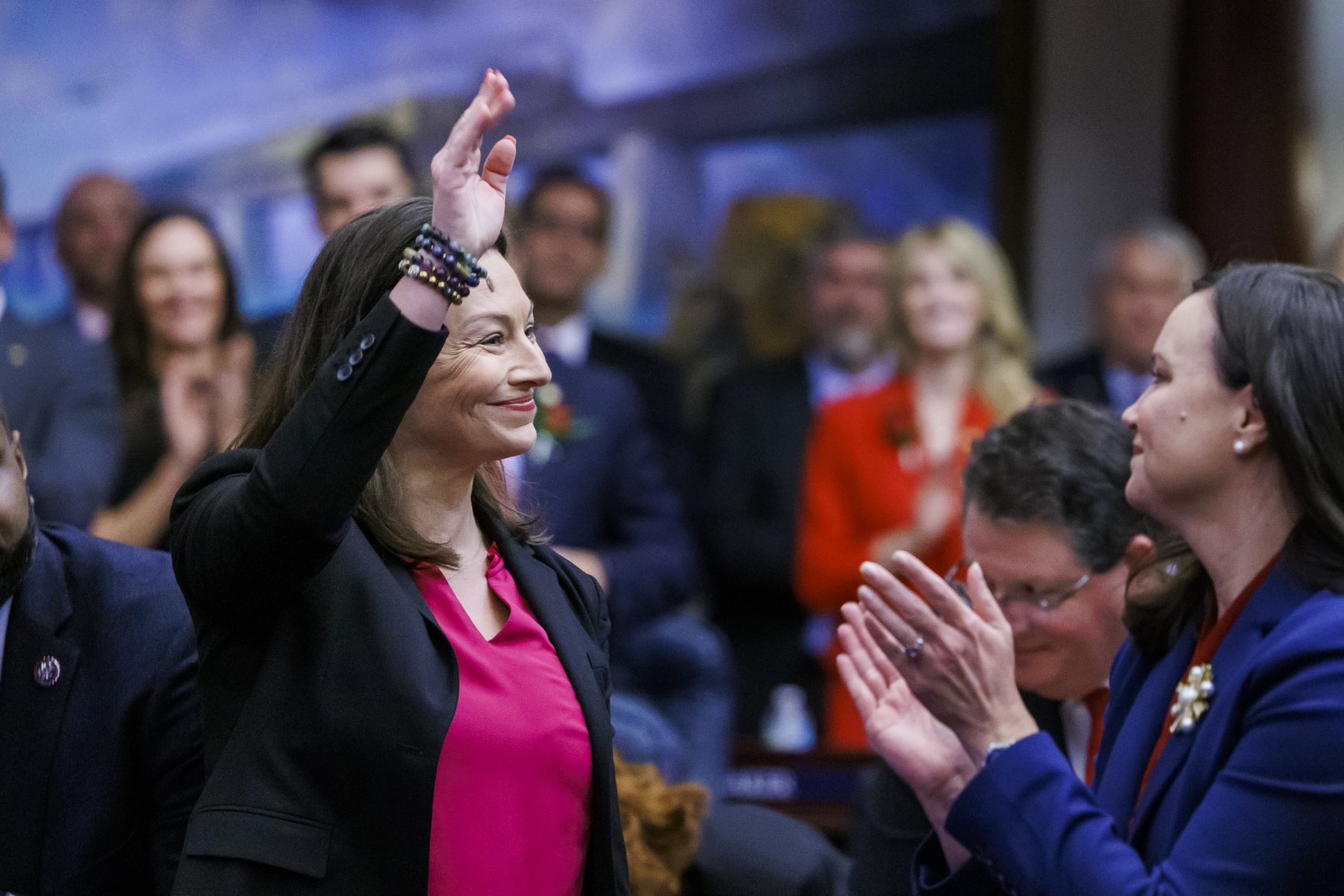 "Florida officials taking 'bold steps' to prevent new invasive species" via Kaycee Sloan of WFLA — Whether or not residents can tell which species are invasive, the Florida Fish and Wildlife Conservation Commission is taking "bold steps" to prevent new invasive from calling the state home. On Wednesday, Commissioners with the FWC announced that they've directed staff to take bold steps to protect Florida's native ecosystems from invasive fish and wildlife. During a meeting this month, Commissioners tasked staff with drafting proposed rules to prevent the establishment of new nonnative species in Florida. Staff members will conduct a risk analysis to prove that a species poses little to no threat to Florida's ecology and economy, as well as human health, and safety.
"Publix hosts 'hunger summit' with 2 dozen food banks" via Mike Wright of the Tampa Bay Times — The challenge seems so daunting: How do you get food to the millions of Americans who struggle to feed themselves and their families? Publix Super Markets faces that challenge by providing funds and effort to food banks across Florida and four other states where Publix stores are located. Its inaugural Publix Hunger Summit brought together three dozen food bank organizations, the USDA, Publix experts and two members of Congress to share best practices in helping to reduce hunger. "I'm looking forward to seeing what we can accomplish," Publix CEO Todd Jones said as the summit began from corporate headquarters in Lakeland.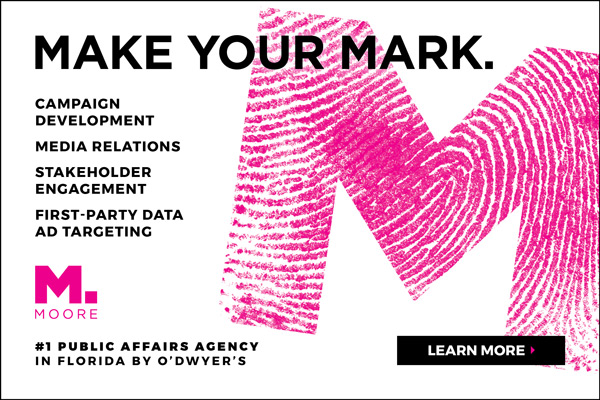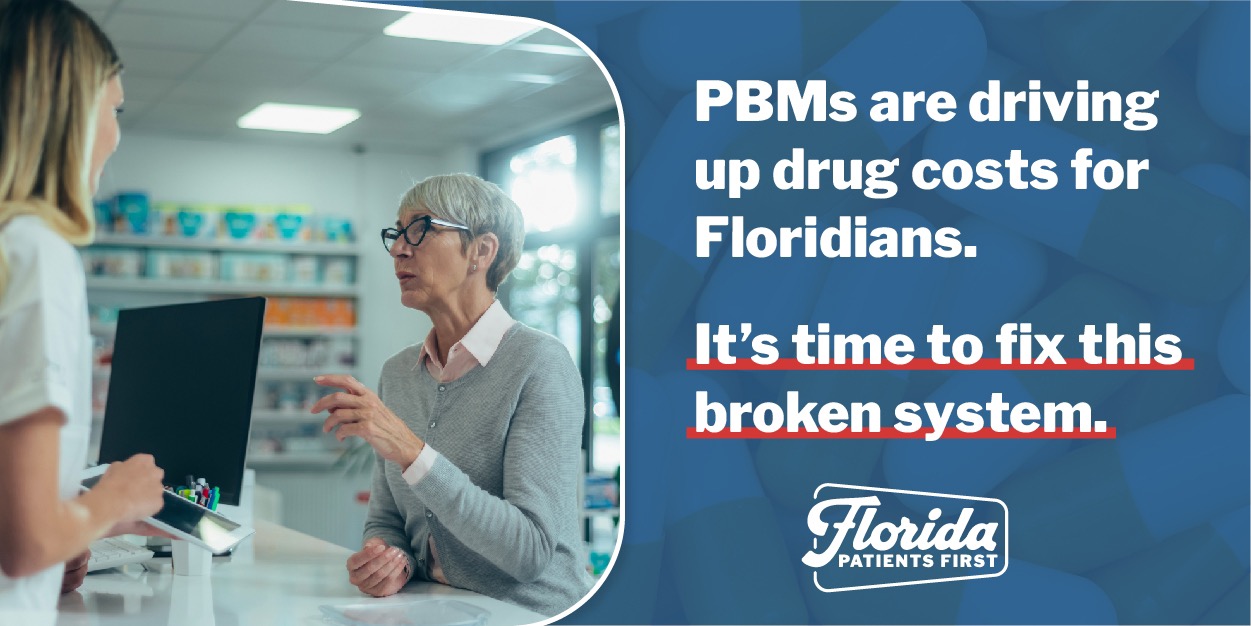 — D.C. MATTERS —
"White House accuses Florida Republicans of 'inaction' after fatal shooting of reporter" via Michael Wilner of the Miami Herald — The Biden administration criticized Florida Republicans for working to relax state gun regulations in the wake of a shooting spree near Orlando that left three people dead. The Wednesday shootings in Pine Hills took the lives of Dylan Lyons, a 24-year-old news reporter for Spectrum 13, as well as a 38-year-old woman and a 9-year-old girl. "Too many lives are being ripped apart by gun violence," White House Press Secretary Karine Jean-Pierre told reporters at the start of a White House briefing on Thursday. "The President continues to call on Congress to act on gun safety, and for state officials to take action at the state level." A 19-year-old suspect was apprehended carrying a Glock 40 semi-automatic handgun and charged with homicide.
"Pete Buttigieg says Biden administration will 'never forget the people of East Palestine'" via John Wagner and Mariana Alfaro of The Washington Post — Buttigieg pledged the Biden administration would "never forget the people of East Palestine" as he visited the site of the train derailment in Ohio that has left residents fearful of contaminated air and water. Buttigieg said his department is working to ensure such disasters don't continue to happen. His visit came a day after former president Donald Trump made a campaign stop in the small town near the Pennsylvania border and accused the Biden administration of abandoning it. Biden, who returned late Wednesday from a visit to Ukraine and Poland, has no public events scheduled on Thursday.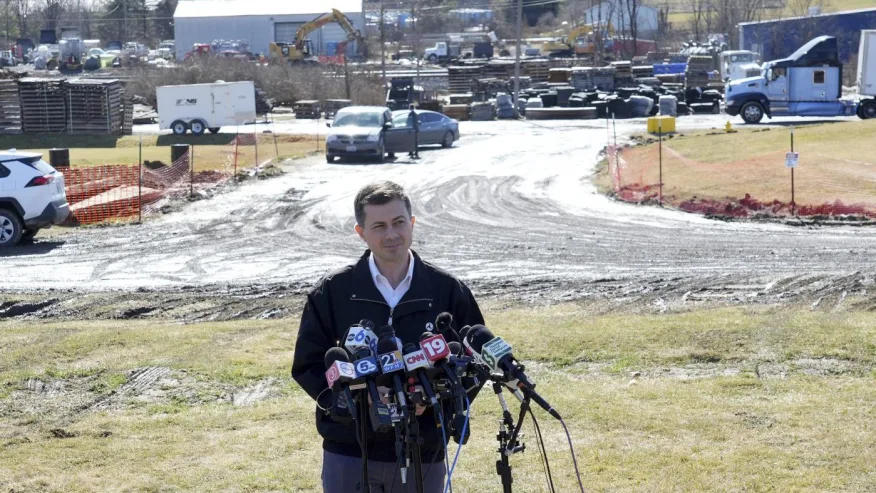 "Chip makers turn cutthroat in fight for share of federal money" via Ana Swanson and Don Clark of The New York Times — In early January, a New York public relations firm sent an email warning about what it characterized as a threat to the federal government's program to revitalize the U.S. semiconductor industry. The message, received by The New York Times, accused Intel, the Silicon Valley chip titan, of angling to win subsidies under the CHIPS and Science Act for new factories in Ohio and Arizona that would sit empty. The question, the email said, was whether officials would give funding to companies that outfitted their factories from the jump "or if they will give the majority of CHIPS funding to companies like Intel."
"Matt Gaetz breaks from MTG, says he's 'not for a national divorce' between red and blue states" via Conrad Hoyt of The Washington Examiner — Gaetz disagreed with Rep. Marjorie Taylor Greene's call for a "national divorce" between red and blue states, but he did say the rebel Georgia congresswoman is "helping to inspire a national renewal," which he believes is the necessary course for the country. "I do think the federal government should at least have to spend the night on the couch for a while," Gaetz said. Greene faced major pushback on Presidents Day when she tweeted: "We need a national divorce. From the sick and disgusting woke culture issues shoved down our throats to the Democrats' traitorous America Last politics, we are done."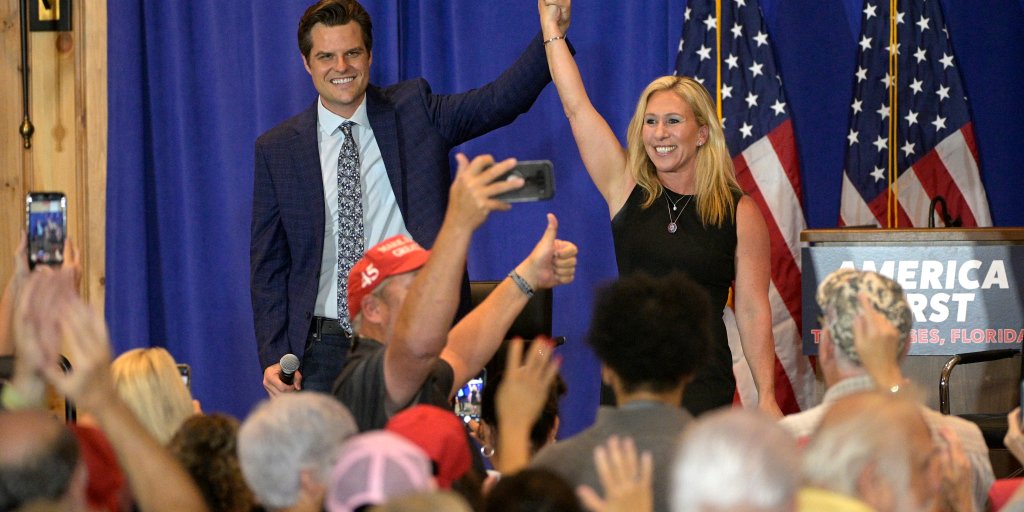 "The push to ban TikTok in the U.S. isn't about privacy" via Matt Laslo of Wired — Fresh off their successful effort to ban TikTok on government devices last year, China hawks in the U.S. Congress are looking to expand that ban further, even as lawmakers continue allowing U.S. companies to scoop up Americans' data and share or sell it with third parties, potentially including China's government. The irony is largely lost on many in Congress. Lawmakers are renewing their calls for a nationwide TikTok ban and pushing the Biden administration to force a breakup of the Chinese-owned tech company. Meanwhile, efforts to pass a national privacy law, which failed last year, have largely evaporated.
"Bipartisanship isn't dead. Here's what Congress might actually agree on" via Steven T. Dennis, Laura Litvan and Erik Wasson of Bloomberg — A banking bill for cannabis businesses. "Junk fee" curbs. Insulin price cuts. The U.S. Congress is bitterly divided, but in these niche areas, there's hope for compromise. It's a far cry from the sweeping infrastructure and climate legislation Democrats passed when they controlled the House, Senate and the White House or the deficit-cutting grand bargain Republicans hope for this year. But many of these bipartisan efforts would have far-reaching effects on markets, business and consumers.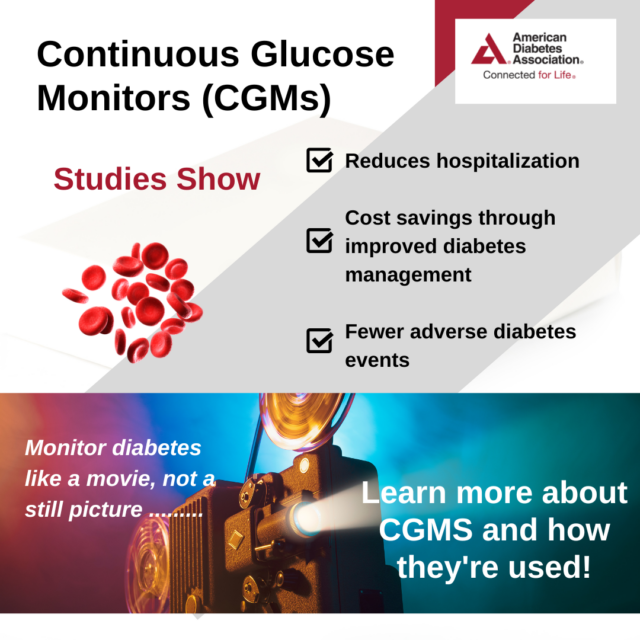 — EPILOGUE TRUMP —
"Trump attorneys: Special grand jury probe 'a clown show'" via Tamar Hallerman and Bill Rankin of The Atlanta Journal-Constitution — The Georgia-based legal team representing Trump accused Fulton County prosecutors of running a "clown-like" investigation into interference in Georgia's 2020 elections, seizing on information disclosed by the forewoman of the special grand jury seated to aid in the probe. Defense attorneys Drew Findling and Jennifer Little said media interviews earlier this week by Emily Kohrs undermined the credibility of the probe. They indicated they were keeping their legal options open, including potentially filing court motions in response.
"Trump may be questioned in lawsuits by ex-FBI employees Peter Strzok and Lisa Page" via Spencer S. Hsu of The Washington Post — A federal judge on Thursday ordered that Trump and FBI Director Christopher A. Wray can be questioned under oath by attorneys for two former senior FBI employees who allege in separate lawsuits that they were illegally targeted for retribution after the FBI investigated Russia's interference in the 2016 presidential election. The decision by U.S. District Judge Amy Berman Jackson came in consolidated lawsuits against the FBI and Justice Department by former senior FBI agent Strzok and former FBI lawyer Page, who exchanged politically charged text messages criticizing Trump while they were having an affair.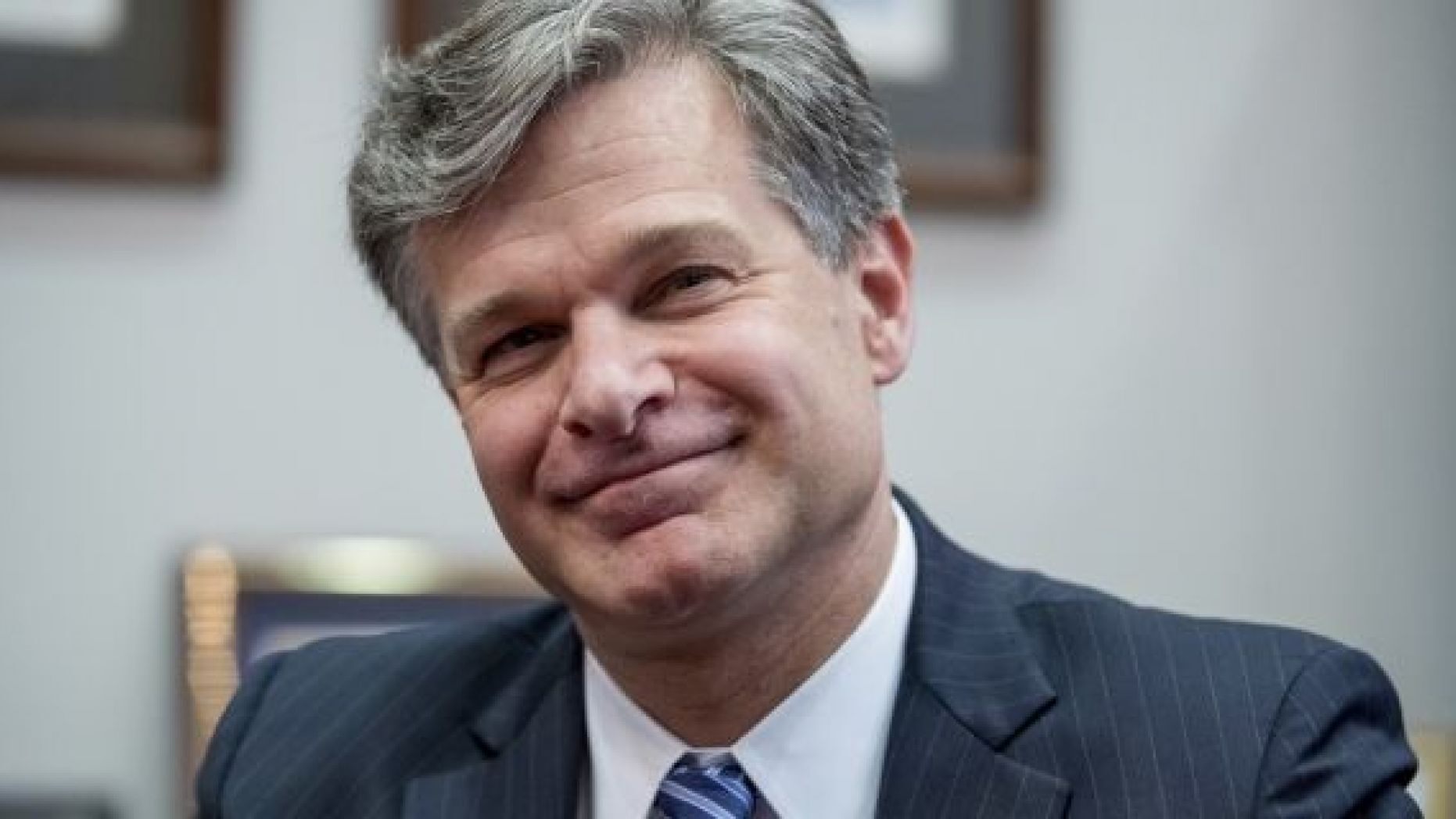 "Trump-allied group wants J6 committee staffers blacklisted" via Hailey Fuchs and Kyle Cheney of POLITICO — A conservative nonprofit group allied with Trump urged "Hill staffers and their colleagues" to cut off meetings with any former Jan. 6 committee staffers who have since joined firms that lobby. The dark money group American Accountability Foundation listed the names of the former committee staffers and their titles, along with their new employers and links to their firms' clients, all of whom they urged to blacklist. "AAF has put together a cheat sheet … outlining their new firms and the firm's clients so you can be sure you (and your staff) aren't inadvertently taking a meeting with a company that hires staff that hates your boss," says the memo sent by Thomas Jones.
"Georgia grand jury foreperson's unusual media tour likely heartburn for Trump inquiry" via Kevin Johnson of USA Today — When the foreperson of the Georgia grand jury investigating election interference by Trump in the 2020 election went public, she immediately found an eager and receptive audience. Emily Kohrs, in a series of media interviews, offered up provocative details about key witnesses and charging recommendations potentially involving a dozen or so people. Asked whether that list contained the name of the former president, Kohrs said: "Potentially. It might." While the special grand jury, which completed an eight-month inquiry in December, has no authority to issue indictments, Kohrs' public comments in multiple interviews pierced a veil of secrecy that traditionally guards such investigations.
"Trump is taking advantage of the Ohio disaster in a way that's eerily reminiscent of 2016" via Tayo Bero of The Guardian — As residents of East Palestine, Ohio struggle to pick up the pieces after a freight train carrying hazardous chemicals was derailed there nearly two weeks ago, right-wing media has seized on this moment to launch baseless conspiracies about why the government's response has been so poor. The Biden administration has abandoned East Palestine because the people living there are white, poor and working class. "East Palestine is overwhelmingly white and it's politically conservative. More than 70% of the voters in the surrounding counties supported Donald Trump in the last election. That shouldn't be relevant but as you're about to hear it pretty much is," Fox News pundit Tucker Carlson said ominously on his show.
"Trump's grip on the Republican base is slipping — even among his fans" via Isaac Arnsdorf, Josh Dawsey, Hannah Knowles, Yvonne Wingett Sanchez, Patrick Marley and Ashley Parker of The Washington Post — One recent snowy evening at a gun range in the middle of Michigan, the police showed up at a meeting of the Saginaw County Republican Party that unraveled into a shouting match, the latest flare-up in a power struggle between loyalists to Trump and people like Josiah Jaster. The 20-year-old insurance actuary, dressed up in a coat and tie, had been working with allies to elect a less Trump-centric slate of delegates to the upcoming state convention. By the end of the night, they had won 36 out of 37 spots, wresting influence back from the die-hard pro-Trump crowd who had claimed party leadership positions last fall.
— 2024 —
"Biden and Trump lean into different strengths this week" via Chuck Todd, Mark Murray, Ben Kamisar, Bridget Bowman and Alexandra Marquez of NBC News — Biden in Ukraine and Poland marking the anniversary of Russia's brutal invasion, versus Trump's trip Wednesday to East Palestine, Ohio after the train derailment there. For Biden, the war in Ukraine has given him a real commander in chief moment, it's underscored a clear divide inside the Republican Party, and it's served as a reminder of when Trump got impeached for tying Ukraine's aid to investigating the Bidens. For Trump, the East Palestine trip allowed him to beat Biden and Buttigieg in getting there, it elevated him above the rest of the '24 GOP field, and it allowed him to connect with the kinds of voters who launched him into the White House.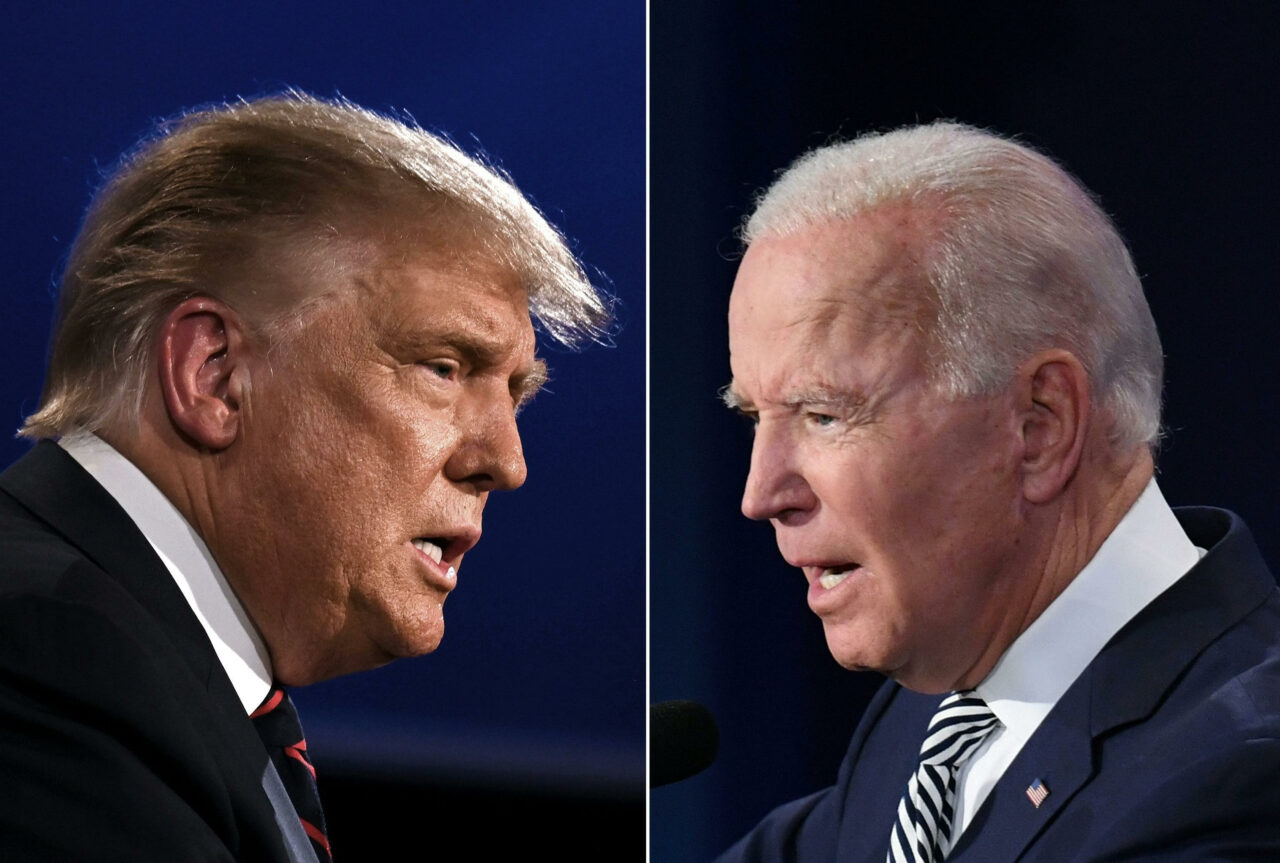 "Education takes center stage in 2024 GOP Primary" via Juan Perez, Jr. of POLITICO — Once upon a time, back when people used fax machines, education policy, test scores, spending, school choice and the like, were a notable feature of Republican presidential campaigns. Former President George W. Bush's support for education spending and the transformative No Child Left Behind Act was enshrined in the party's 2004 platform. This year, education is re-emerging as a prominent issue for the budding 2024 GOP field. But America is poised to witness a presidential contest where the debate over school policy sounds dramatically different, with discussions over academic standards and the stunning, once-in-a-generation hit to test scores taking a back seat to issues with a more distinct culture war bent.
"The fever of Trumpism shows no sign of breaking in 2024" via Molly Jong-Fast of Vanity Fair — Republicans are lining up for the Presidential Primary like it's 2015. Trump was essentially in the 2024 race since he left the White House but didn't officially announce until a week after November's Midterms, where he led his party to squander any strategic structural advantage they might have had. It was little quiet, but Nikki Haley last week jumped in, albeit with "no clear rationale" for doing so. Waiting in the wings are Florida Governor and wannabe autocrat DeSantis and Trump secretary of state Mike Pompeo.
"The donors Trump can't afford to lose" via Ewan Palmer of Newsweek — As the battle for the Republican 2024 Presidential Primary heats up, there is a separate fight brewing over attracting key GOP donors. It was recently reported that Trump will hold an "intimate candlelight dinner" at his Mar-a-Lago resort in Florida for some of his main political donors on Thursday, February 22. The following day, DeSantis, seen as Trump's biggest rival for the GOP presidential nomination, will also host a special three-day event for his own contributors at the Four Seasons Resort Palm Beach. While DeSantis hasn't confirmed his intention to run in 2024 yet, there is a potentially huge significance in the fact many of those expected to attend the Florida Governor's retreat are those who formerly backed Trump.
"They still love Trump. But will they vote for him again?" via The Washington Post — Over the past several months, a team of reporters at The Washington Post traveled to five swing states to ask former Trump voters about their feelings toward the former president ahead of the 2024 Election. After more than 150 interviews, they found tension within the Republican base, and a growing range of Trump supporters who aren't sure they want him as the party's next nominee.
"J.B. Pritzker will do what it takes to keep both DeSantis and Trump out of the White House" via Laura Davison and Shruti Singh of Bloomberg — Illinois Governor Pritzker said he's willing to spend what it takes in the next election to help Biden keep his job and keep Republicans like DeSantis and Trump out of the White House. "It's very important to me that we elect a Democratic president and that we make sure to keep DeSantis, Trump and the retrograde views that they carry out of the White House," Pritzker, a longtime Democratic donor, said. "I'll continue to support Democrats in the best way I can to help them get elected."
"Sen. Scott prepares for 2024 battle during stop in Tampa" via Evan Axelbank of Fox 13 — As aides to Sen. Scott prepared the room for a roundtable discussion with supporters at La Teresita in west Tampa, they placed copies of his "11 Point Plan to Rescue America" around the room. Inside the glossy packet were proposals to reform education, police and immigration, plus an addendum printed on paper. In bold letters, under his proposal to reexamine federal programs every five years, it says, "this was never intended to apply to Social Security or Medicare." "There's always a way to write things better," he said during an interview afterward. "I am committing to do that."
"Why a Wisconsin court seat means so much for 2024" via Alexi McCammond of Axios — The election with the highest stakes this spring could be a runoff for a Wisconsin Supreme Court seat that could decide the state's future on abortion and voting rights and any challenges there to the 2024 presidential election. Milwaukee County Judge Janet Protasiewicz and former Supreme Court Justice Dan Kelly emerged from Tuesday's four-way Primary and will compete in the state's General Election April 4. The election is technically nonpartisan, but Protasiewicz is backed by Democrats and abortion-rights groups
"Marianne Williamson confirms she will run for President in 2024" via Caroline Vakil of The Hill — Williamson, a prominent progressive who ran for president in 2020, confirmed in an interview published Thursday that she will run again for the Democratic nomination for President in 2024. That would put her in a Democratic primary against Biden, who has not announced his own plans but is widely expected to run for re-election next year. "I wouldn't be running for President if I didn't believe I could contribute to harnessing the collective sensibility that I feel is our greatest hope at this time," Williamson said.
"Democrats' 2024 Senate prospects brighten a bit" via Jennifer Rubin of The Washington Post — Montana Sen. Jon Tester's announcement that he will seek re-election comes as a relief to the Democratic Party. Without him, its chances of holding the Senate in 2024 were greatly diminished. Now, there might even be reason for optimism. For starters, Senate incumbents rarely lose. In addition, when one looks at candidate quality, the Democratic incumbents facing the toughest 2024 races are among the party's strongest.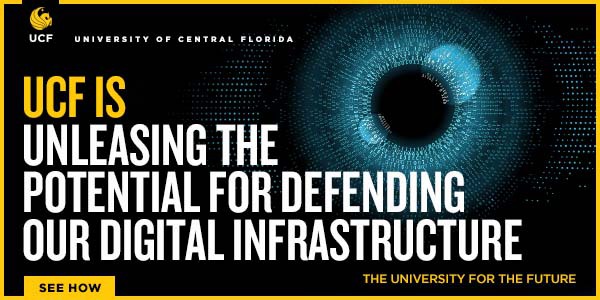 — LOCAL: S. FL —
"George Santos' Miami boosters: Anti-vax school leaders, billionaire lawyer's family" via Aaron Leibowitz of the Miami Herald — As Santos sought to woo influential Republicans last summer en route to a New York congressional seat, he quietly held a fundraiser at a lavish estate on Long Island's North Shore. The evening featured an appearance by the Chair of the Nassau County GOP, as well as a performance by country singer Lee Greenwood, whose patriotic hit "God Bless the U.S.A." became a staple at Trump rallies. Santos had two Miami Beach residents to thank for the affair. The estate's owners were Leila and David Centner, wealthy political donors who founded a private school in Miami that caused an uproar in 2021 for telling teachers not to get vaccinated against COVID-19, citing public health conspiracies.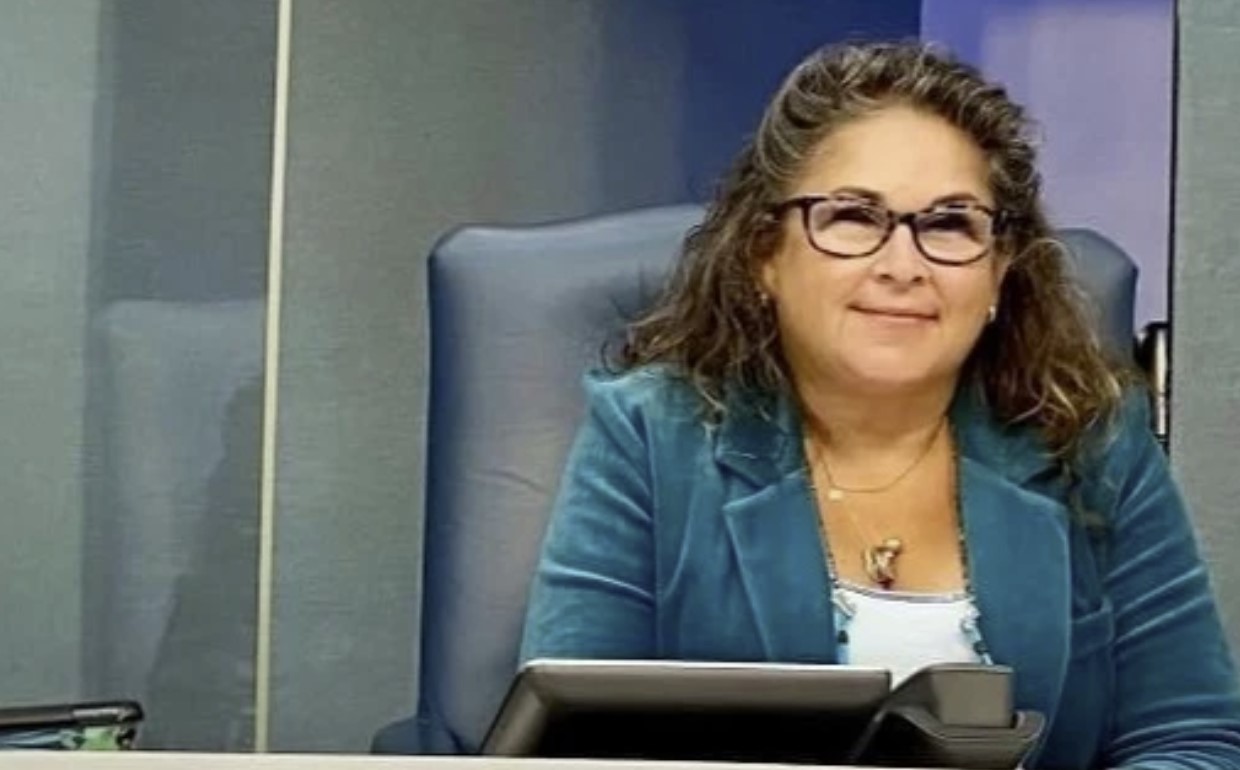 "Tanya Katzoff Bhatt welcomes first wave of endorsements for Miami Beach Commission bid" via Jesse Scheckner of Florida Politics — Community activist and marketing pro Bhatt is now running for the Miami Beach Commission with support from half a dozen current and former elected public officials and homeowner's association leaders. Bhatt's campaign announced its first round of endorsements, which come just over a week after she declared her candidacy to succeed term-limited City Commissioner Ricky Arriola in the Group 5 seat. Atop the list is current Miami Beach Commissioner Alex Fernandez. In a statement, Fernandez praised Bhatt for the "collegiality and professionalism" she showed as Vice Chair of the Miami Beach Planning Board, one of her several community involvements.
"Miami District 2 candidates talk about housing, homeless and police at community forums" via Joey Flechas of the Miami Herald — The 13 candidates in the race for the next Commissioner to represent the city of Miami's coastal neighborhoods in District 2 have highlighted issues ranging from housing to policing as they meet with the community ahead of the Feb. 27 Special Election. Most candidates agree they want to see more police presence in downtown and Brickell, preferably walking the beat. Javier Gonzalez, who is running for the third time in District 2, told the Miami Herald editorial board that there are dozens of openings in the police department, and even a hiring spree wouldn't fix the problem quickly because it would take a year to train the officers before they could hit the street.
"Tanya Katzoff Bhatt welcomes first wave of endorsements for Miami Beach Commission bid" via Jesse Scheckner of Florida Politics — Community activist and marketing pro Bhatt is now running for the Miami Beach Commission with support from half a dozen current and former elected public officials and homeowner's association leaders. Bhatt's campaign announced its first round of endorsements, which come just over a week after she declared her candidacy to succeed term-limited City Commissioner Ricky Arriola in the Group 5 seat. Atop the list is current Miami Beach Commissioner Alex Fernandez. In a statement, Fernandez praised Bhatt for the "collegiality and professionalism" she showed as Vice Chair of the Miami Beach Planning Board, one of her several community involvements.
"Miami Beach approves a partial 2 a.m. alcohol ban. It puts a major nightclub at risk" via Aaron Leibowitz of the Miami Herald — Miami Beach officials approved a change to the city's liquor sale hours in the South of Fifth neighborhood Wednesday, a move aimed at ending the party earlier at one of the premier nightclubs in South Beach. Last call for alcohol would shift from 5 a.m. to 2 a.m. in the southernmost part of the city, including at Story, a 27,000-square-foot, neon-lit club on Collins Avenue opened a decade ago by entrepreneur Dave Grutman. But it may not be a done deal. Story, the sister venue of the famous LIV nightclub at the Fontainebleau Hotel, is likely to file a legal challenge to prevent the change from taking effect.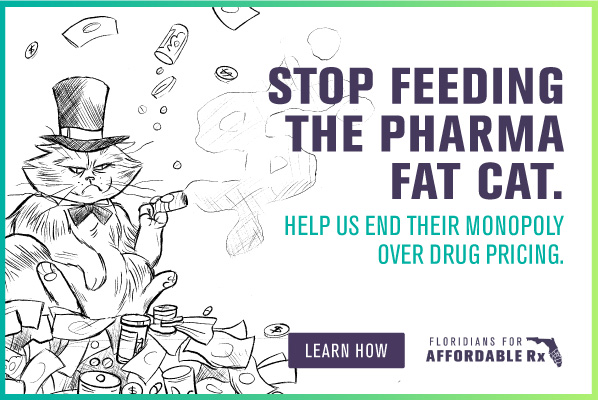 — LOCAL: C. FL —
"'A kind and beautiful young girl.' School mourns student killed in Orlando shooting" via Jeff Weiner of the Orlando Sentinel — Grief counselors were available for students and staff at Pine Hills Elementary School on Thursday morning after a 9-year-old student was among those killed in a spate of shootings the day before that also killed a 38-year-old woman and a journalist for an Orlando news station. The girl, T'yonna Major, was shot along with her mother at their home on Harrington Street on Wednesday afternoon. T'yonna's mother was critically injured while the 9-year-old was pronounced dead. In a recorded message to parents, Principal Latonya Smothers said T'yonna "was one of the victims of yesterday's senseless violence in our neighborhood."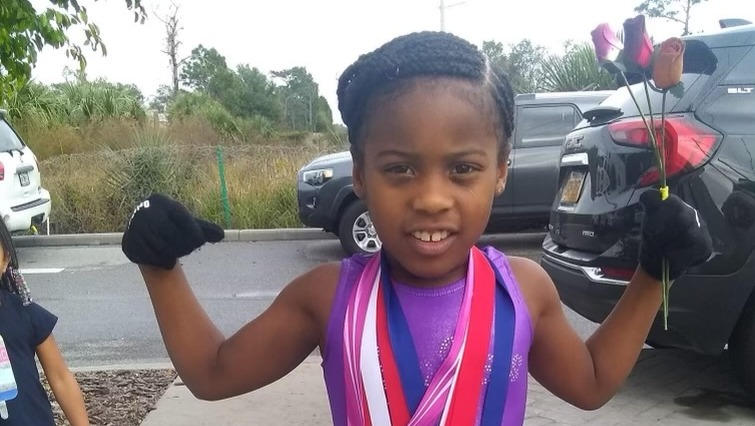 "Orange County will relaunch Citizens Safety Task Force in wake of shooting in Orlando" via Stephen Hudak of the Orlando Sentinel — Two years ago, after a citizens-safety panel he created delivered a wide-ranging list of recommendations aimed at making the community safer, Orange County Mayor Jerry Demings tempered his enthusiasm for the group's detailed work with a jolt of reality. "We may one day be back here again," he said at the time. Pervasive gun violence was a complex challenge with many causes and no simple solutions, he said. But the day to restart the group has arrived already, and more quickly than he expected. "This was always going to be a work in progress," said Demings, a former Orange County Sheriff and Orlando Police Chief, after announcing plans to "reconstitute" the collection of 37 community leaders.
"Criminal case against former Orlando guardian Rebecca Fierle ends in plea" via Christopher Cann of the Orlando Sentinel — A Hillsborough County judge accepted an open plea Thursday in the case of Orlando guardian Fierle, wrapping up yearslong legal proceedings in a scandal that spurred sweeping changes to Florida's guardianship system by the state Legislature. Fierle, 53, appeared via Zoom before Circuit Judge Samantha Ward and pleaded no contest to neglect of an elderly person, a felony punishable by up to five years in prison. A charge of aggravated abuse of an elderly or disabled adult was dismissed. Fierle's license as a professional guardian has also been permanently revoked, according to court records. Judges appoint guardians to make all legal, financial and medical decisions for people deemed medically incapacitated.
"Orlando Free Fall gets final inspection before dismantling; ride killed Tyre Sampson" via Katie Rice of the Orlando Sentinel — The owners of the Orlando Free Fall at ICON Park and others involved in the tragedy were performing a final inspection of the drop tower on Thursday, a crucial step for the attraction to be taken down in response to the death of 14-year-old tourist Sampson in March. Kim Wald, an attorney representing Tyre's mother, Nekia Dodd, said representatives for ride manufacturers Funtime Handels GmbH and Gerstlauer Amusement Rides GmbH, ride operator Orlando Eagle Drop Slingshot and lawyers for the companies and Tyre's family are at the 430-foot-tall ride on International Drive. The teams are taking measurements of the drop tower and running it as part of their final assessment to start the process of dismantling the ride.
"Four months after acquittal, Kris Fitzgerald hasn't been reinstated to Lake Wales Commission" via Gary White of The Lakeland Ledger — Four months after her acquittal in a Polk County court, there are no indications that former Lake Wales City Commissioner Fitzgerald will be reinstated to office. DeSantis suspended Fitzgerald from office in July 2021, about a month after the Polk County Sheriff's Office arrested her on charges of interference with custody and aggravated assault. Fitzgerald had taken office just three months earlier after ousting incumbent Al Goldstein by a mere 33 votes.
"'Seriously?': Palm Bay police release bodycam of Peter Filiberto arrest" via J.D. Gallop of Florida Today — The Palm Bay Police Department released the bodycam footage of then-City Council member Filiberto being taken into custody during a nighttime traffic stop earlier this month after falling from his motorcycle. Filiberto, who told the arresting officer he had been "enjoying his night," was still wearing sunglasses as officers searched him on the street during the Feb. 11 stop along Lipscomb Street. "Seriously?" an officer could be heard saying after being handed Filiberto's card pulled from his wallet moments later. "That's why you were running," another unidentified officer said to the handcuffed 34-year-old as she reviewed the first-term Council member's business card.
"Deltona censures Commissioner over derogatory Facebook comment directed at resident" via Katie Kustura of The Daytona Beach News-Journal — The Deltona City Commission voted 6-1 Monday night to censure one of its own after multiple people raised concerns over questionable language directed at a resident on social media. District 1 Commissioner Tom Burbank voted against censuring himself regarding the comment he left on resident Nick Lulli's Facebook page on Feb. 14. Though the Commission is limited in actions it can take against one of its own, Mayor Santiago Avila Jr. said he wanted the record to reflect the Commission didn't support the comment. During public comment, more than a dozen residents, some of whom said they don't personally know Lulli, addressed Burbank's post, which many found, among other things, homophobic.
"'Phenomenal' hospitality partners adopt Volusia County schools, donate goods and services" via Danielle Johnson of The Daytona Beach News-Journal — Snacks, jet engines and hotel stays are just a few of the items local businesses have donated to Volusia County schools lately through an adopt-a-school program. The partnership between the schools and the business community is in "full force" several years after the program restarted, and the hospitality industry is on a mission to find adopters for the last nine of 67 traditional public schools, most of which are in West Volusia, according to Bob Davis, president of the Lodging & Hospitality Association of Volusia County. "(It's important) from elementary, and especially elementary and middle school, that we show the kids that we care, that the business community is aware and that we can guide them," Davis said.
"Tourism advisory board again recommends grant for Cocoa Beach powerboat races" via Dave Berman of Florida Today — Brevard County's tourism advisory board reiterated its support for giving a $53,795.80 major-events grant to the promoters of May's Thunder on Cocoa Beach powerboat races. Money for the grant would come from revenue generated by Brevard County's 5% tourist development tax on hotel rooms and other short-term rentals. Wednesday's 9-0 vote by the advisory Brevard County Tourist Development Council sends the proposal to Brevard County Commission, which will consider approving the grant, possibly as early as its March 7 meeting. The County Commission on Dec. 6 tabled action on Thunder on Cocoa Beach's proposal after Commissioners raised questions about the grant application, primarily dealing with financial information and the event's charitable cause.
"Orlando beer makers raise a glass to President Jimmy Carter, who signed home-brewing law" via Austin Fuller of the Orlando Sentinel — Fans of the dozens of breweries around Orlando might want to toast a former president from Georgia whose reputation is more closely associated with his church than with any bar. Carter signed the federal law making home-brewing legal in 1978, and it went into effect the following February. The change was tucked into a transportation bill to "avoid scrutiny," according to the Smithsonian's National Museum of American History. While today there are classes, in the past most craft brewers got their start making beer at home, said John Cheek, founder of Orlando Brewing as well as the Central Florida Home Brewers club.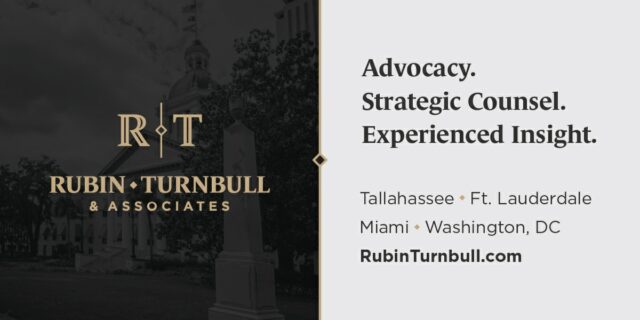 — LOCAL: TB —
"Tampa Mayor's Chief of Staff for police chief? 'Nonsense,' Jane Castor says" via Tony Marrero of the Tampa Bay Times — Castor and her Chief of Staff John Bennett are former Tampa cops who go way back. Castor and Bennett ascended the ranks at the Tampa Police Department together and in 2009, when then-Mayor Pam Iorio made Castor police chief, Castor promoted Bennett to assistant chief of operations, the job she'd just vacated. When Castor was elected Mayor in 2019, she made Bennett her Chief of Staff. So, when a rumor started circulating recently that Castor planned to tap Bennett for the police chief job left open by Chief Mary O'Connor's abrupt resignation, it seemed plausible to some, given this shared history and Bennett's long experience with the police department.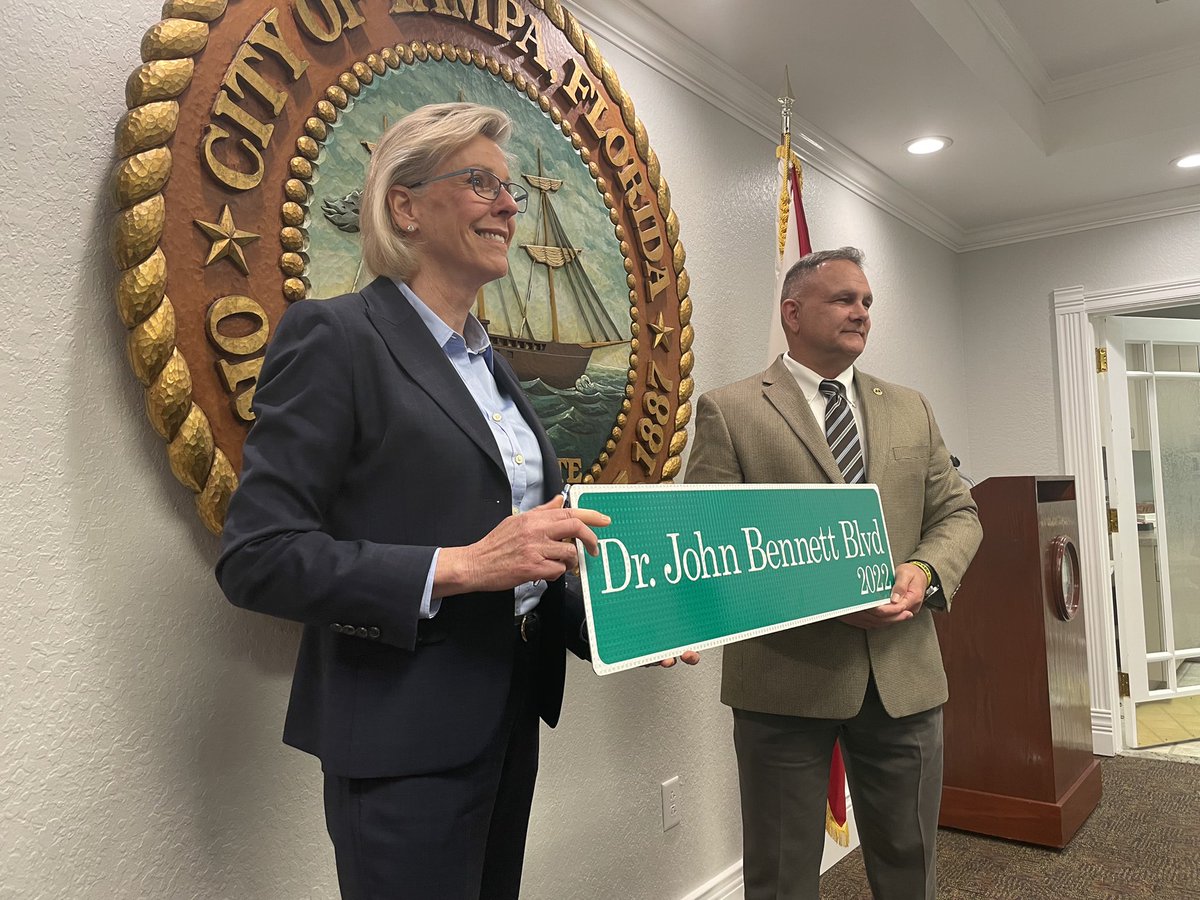 "Tampa Bay Democrats condemn Bob Buckhorn's support of right-wing city Council candidate Blake Casper" via Justin Garcia of Creative Loafing — As longtime Democrat and former Tampa Mayor Buckhorn campaigns for a Republican city Council candidate, local Democrats are denouncing his behavior. In January, Casper joined the District 4 City Council race at the last minute to run against Bill Carlson, the incumbent democrat. Buckhorn immediately threw his support behind Casper, an heir to a McDonald's fortune and right-wing candidate who has donated hundreds of thousands to Trump and DeSantis. Casper was also on DeSantis' task force to reopen Florida in April 2020, when the COVID-19 pandemic was just hitting the state and people were dying in large amounts.
"St. Petersburg committee advances $50,000 for residents' abortion travel costs" via Colleen Wright of the Tampa Bay Times — A City Council committee advanced a $50,000 funding request to pay for travel- and transportation-related expenses for pregnant St. Petersburg residents seeking abortions locally and out of state. All three of the City Council's Health, Energy, Resilience and Sustainability committee members present Thursday voted in favor of dipping into the city's general fund to support the Tampa Bay Abortion Fund. They also voted to advance a resolution affirming the right to privacy in women's health care decisions. The full City Council needs to hold a vote for the funding and resolution to go into effect. And even if a majority is in favor, it's possible Mayor Ken Welch may veto the funding.
"Blockchain company and Ticketmaster competitor moves to St. Petersburg" via Bernadette Berdychowski of the Tampa Bay Times — In a conference room at the Vinoy Renaissance St. Petersburg Resort Wednesday, guests stood as the speakers blast Taylor Swift's "Shake It Off." Then St. Petersburg Economic Development Corporation President J.P. DuBuque introduced the newest company to move to St. Petersburg: Relic Tickets, an event platform on the blockchain from Lakeland. Their goal? To solve the pain points that both customers and venues feel when using other ticketing platforms like Ticketmaster. Relic Tickets uses blockchain technology, a digital ledger that duplicates transaction records to a decentralized network of computers, to limit fraud and scalping, collect "unique data" and offer event benefits like collectible NFTs also called non-fungible tokens.
"Early drafts for Tropicana Field term sheet want the Rays to commit to St. Pete" via Breanne Williams of the Tampa Bay Business Journal — As negotiations to redevelop Tropicana Field begin, a top priority for Mayor Ken Welch appears to be getting the Tampa Bay Rays to formally commit to staying in St. Petersburg. St. Petersburg has drafted a term sheet to use as a foundation to begin negotiations with the Tampa Bay Rays and Hines development team. The city has created four drafts of a term sheet that will attempt to obtain a commitment from the team to stay in St. Petersburg for decades to come. The drafts feature elements from agreements used by the Miami Marlins, Atlanta Falcons and the Atlanta Braves.
"Red tide is back (again) in Pinellas County. Breathing issues are possible at some beaches." via Max Chesnes of the Tampa Bay Times — A stubborn red tide that has ebbed and flowed along Florida's Gulf Coast since Hurricane Ian's landfall is once again threatening some Pinellas County beaches. The toxic algae has slogged its way back to the Tampa Bay area after nearly three weeks of reprieve: As of Thursday afternoon, there was a high risk of breathing irritation caused by red tide at some beaches in Pinellas, Lee and Sarasota counties. "This bloom continues to be patchy and dynamic," said Kate Hubbard, the director of the state's Center for Red Tide Research.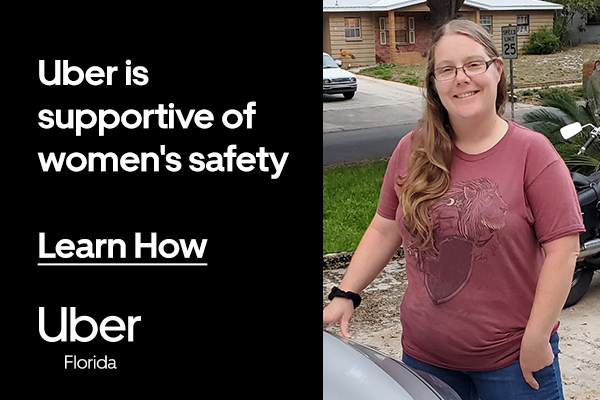 — LOCAL: SW. FL —
"Lawsuit accuses New College and Trustee Christopher Rufo of violating public records law" via Zac Anderson of the Sarasota Herald-Tribune — A nonprofit group focused on government accountability is alleging in a lawsuit filed Tuesday that New College of Florida and new trustee Rufo have withheld public records in violation of state law. Sarasota lawyer Andrea Mogensen filed the lawsuit in the 12th Judicial Circuit on behalf of the Florida Center for Government Accountability, which requested text messages and logs of all texts and phone calls made by Rufo between Jan. 6, when Gov. DeSantis appointed him to the New College board, and Jan. 23. The Florida Center for Government Accountability made the records request on Jan. 23. New College acknowledged receipt of the request on Feb. 1 but has yet to provide the public records, according to the complaint.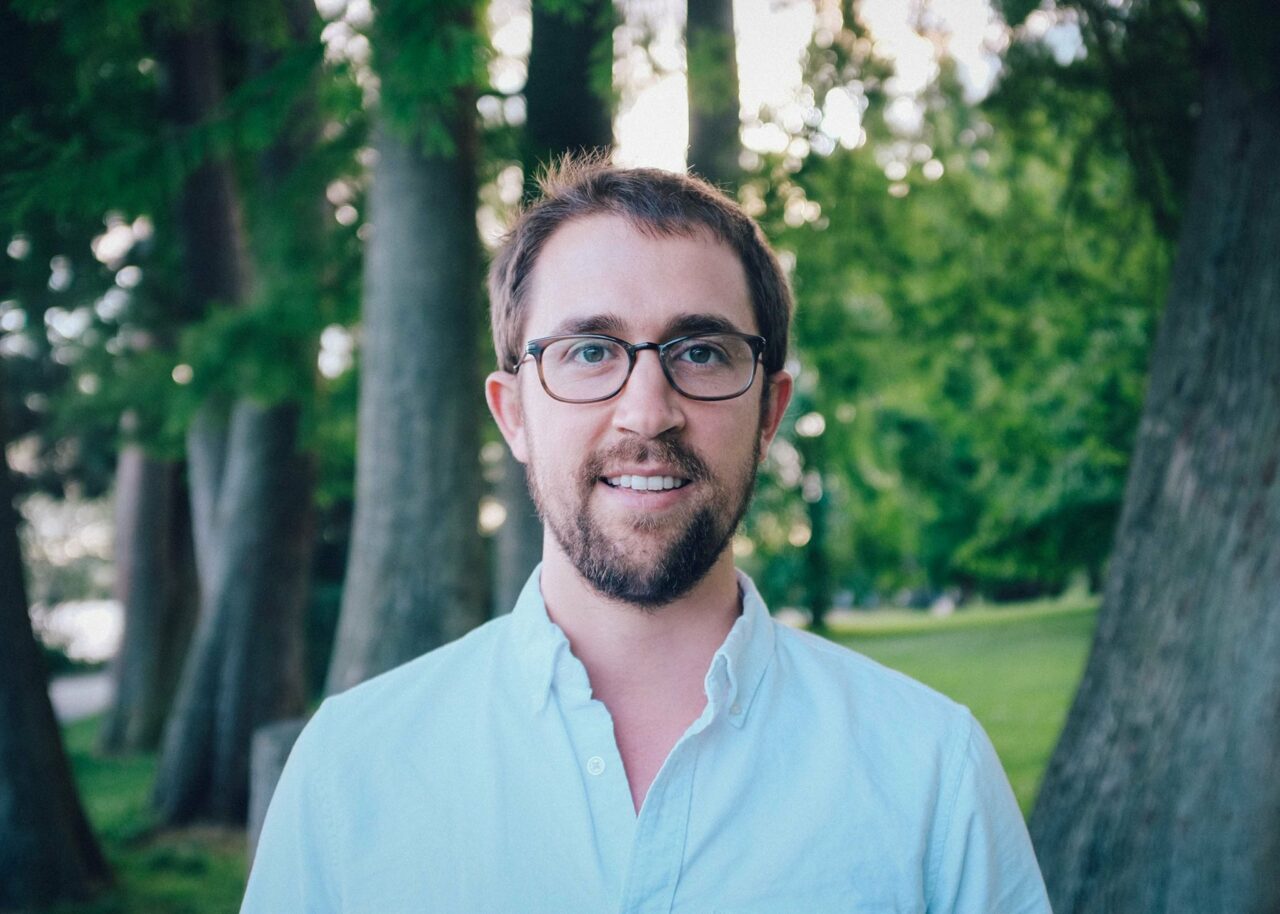 "'Brain-eating amoeba' case reported in Charlotte County" via the Port Charlotte Sun — The Florida Department of Health in Charlotte County has confirmed a case of Naegleria fowleri, commonly known as the "brain-eating amoeba," according to a news release. The infection was "possibly as a result of sinus rinse practices utilizing tap water." Naegleria fowleri is a microscopic single-celled living amoeba. Infection is rare, DOH officials say, and can only happen when the amoeba enters the body through the nose. "You CANNOT be infected by drinking tap water," the news release states. The amoeba, in rare situations, can cause an infection of the brain called primary amebic meningoencephalitis.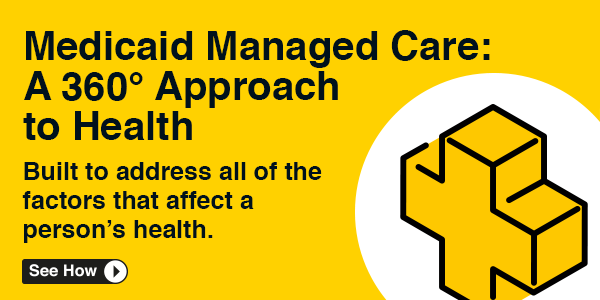 — LOCAL: N. FL —
"Committee investigating LeAnna Cumber receives emails from Daniel Davis campaign consultant" via David Bauerlein of the Florida Times-Union — A consultant who once worked alongside City Council member Cumber's husband and is now Communications Director for Davis' mayoral campaign contends that emails and text messages in 2019 show Cumber took actions as a Council member to benefit a bidder her husband was advising during the JEA sales attempt. The Jimerson Birr law firm, representing Erin Isaac and her company, Isaac Communications, sent the emails and text messages on Monday to the Council's Special Investigatory Committee on JEA Matters, which is examining whether Cumber "misled or deceived" the committee by submitting a disclosure statement in 2021 that made no mention of her husband, Husein's, involvement with a firm that sought to privately manage JEA.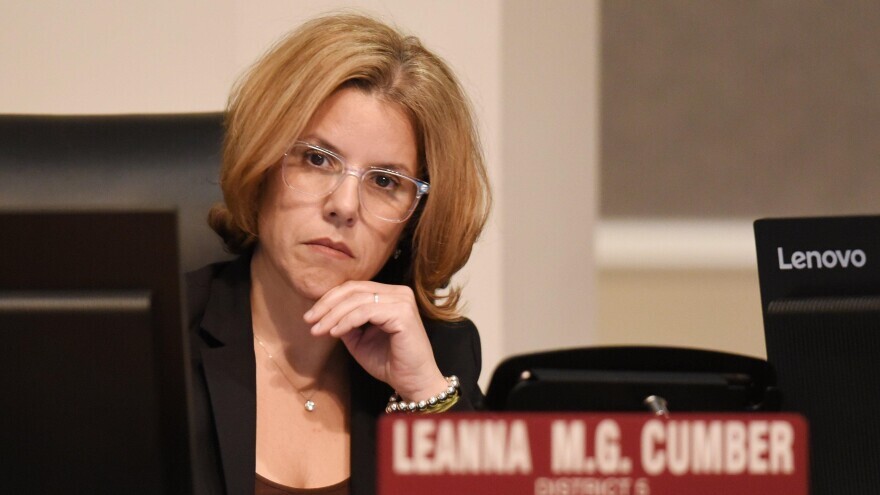 "Leon County needs thousands more jobs to stay competitive, according to economic forecast" via TaMaryn Waters of the Tallahassee Democrat — An economic forecast for Leon County shows more than 15,000 jobs are needed by 2030 in order for the capital city to be competitive in the future. Terrie Ard, who chairs the Tallahassee Chamber of Commerce Board of Directors, said the organization has for three years tracked the number of jobs needed and what's been added. She noted several factors, including residents relocating to Tallahassee and workforce programs launched by local universities, which are designed to create more opportunities to generate jobs. "I think we're making good progress, but good is not great," Ard said. "We need to do even more. I like to think about that 15,000 (number) and say we need about eight more Amazons."
"Jacksonville could pay double the appraisal for San Marco lot. What's planned for the property?" via David Bauerlein of The Florida Times-Union — Jacksonville City Council will vote on spending $900,000 for a residential lot needed for a flood control project in San Marco, a purchase price that is far above the city's appraisal that pegs the value at $480,000. The property at 936 LaSalle St. is about one-tenth of an acre in size with a two-story house built in 1926 on it. If purchased by the city, the lot will be part of the site of a future pump station that will move floodwater off San Marco streets by pumping the water into the St. Johns River.
"Lawmakers grill Gainesville officials over utility management, increasing debt" via Andrew Caplan of The Gainesville Sun — Gainesville officials were met with strong pushback from lawmakers in Tallahassee over their handling of the municipal-owned utility and its increasing debt. Democrats and Republicans shared concern over the issue and sent a clear message: Fix it or risk being removed from office. The Florida Joint Legislative Auditing Committee grilled the city officials over findings outlined in a January 2022 auditor general's report that found problems with Gainesville Regional Utilities' rising debt levels, amount of money channeled to City Hall and high electric rates. Also of conversation was a recently negotiated 20-year solar contract amendment that allows Gainesville to purchase solar power from a company at a cost not known to taxpayers due to a trade secret clause.
"'Finally at this point': Panama City nears construction of new MLK Rec Center" via Nathan Cobb of the Panama City News-Herald — After more than four years of waiting, construction of the new Martin Luther King Jr. Recreation Center is right around the corner. According to Randy Plank, project manager for Panama City, construction on the new center should break ground in about September and take at least 18 months to complete. The facility will be built in the same footprint as the previous center, which was destroyed in October 2018 by Category 5 Hurricane Michael.
"Santa Rosa seeks opinion whether 'Reimagined' Navarre Beach can be funded with tourism tax" via Tom McLaughlin of the Pensacola News Journal — Though construction of a public Navarre Beach attraction anchored by an amphitheater is hardly a certainty, the Santa Rosa County commission wants to know for certain where the Attorney General stands on using tourist development tax dollars for such a project. The commission voted through routine approval of its consent agenda to have County Attorney Tom Dannheisser request the state Attorney General's Office clarify whether spending bed tax dollars for the construction of public facilities like those envisioned for Navarre Beach is legal.
"Century schedules Special Election for two Council seats because no one ran in 2022" via Kamal Morgan of the Pensacola News Journal — After having no takers in the 2022 election, the town of Century will hold a Special Election next month to fill two seats on the Town Council. This week is the qualifying period for candidates wishing to run for Century Town Council Seats 3 and 4. The two seats were held by Leonard White, elected in 2020, who vacated Seat 3 in September due to schedule conflicts with his full-time job, and James Smith, Jr., who was elected in 2018 and did not seek re-election to Seat 4. The seats were vacant at the beginning of the year because no electors qualified to run in the November 2022 elections. Currently, there are two interims filling the council seats, Shelisa McCall for Seat 3 and Alicia Johnson for Seat 4.
"How much does it cost for FAMU's Marching 100 to travel for games? It is 'quite pricey'" via Tarah Jean of the Tallahassee Democrat — When it comes to Florida A&M University's "incomparable" Marching 100, the university is projecting more than $450,000 in travel money for the highly acclaimed band during the 2023-2024 school year. The committee previously requested the annual cost projections for band travel during a December meeting to address any funding shortfalls well in advance of this year's football season. The trips that the band will attend in the fall are the Orange Blossom Classic in Miami, the University of South Florida game in Tampa, the Southern University game in Baton Rouge, Louisiana and the Florida Classic in Orlando.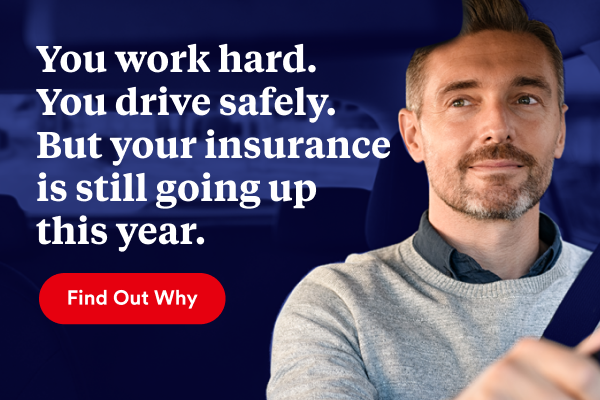 — TOP OPINION —
"The wisdom and prophecy of Jimmy Carter's 'malaise' speech" via David French of The New York Times — On July 15, 1979, President Carter emerged from days of isolation to deliver the most important and memorable address of his life.
America had a wounded heart. The President believed it suffered from a "crisis of the spirit." The speech was among the most unusual in presidential history. The word that has clung to it, "malaise," was a word that didn't even appear in the text.
The resulting address was heartfelt. It was eloquent. Yet it helped sink his presidency.
Read the speech now, and you'll see its truth and its depth. But, ironically, it's an address better suited to our time than to its own. Carter's greatest speech was delivered four decades too soon.
Then there was this gut-punch paragraph:
"We were sure that ours was a nation of the ballot, not the bullet, until the murders of John Kennedy and Robert Kennedy and Martin Luther King Jr. We were taught that our armies were always invincible and our causes were always just, only to suffer the agony of Vietnam. We respected the presidency as a place of honor until the shock of Watergate."
When we read these words after the contemporary onslaught of mass shootings, the anguish of the Afghanistan withdrawal, and the turmoil of two Trump impeachments, you can again see the parallels today.
For all the scorn heaped on Carter later, the speech was successful, at first.
Yet with every passing year, the deeper truths of Carter's speech become more apparent. His insights become more salient. A speech that couldn't precisely diagnose the maladies of 1979 more accurately describes the challenges of 2023. The trends he saw emerging two generations ago now bear their poisonous fruit in our body politic.
His words were not the clarion call necessary for his time, but they are words for this time.
— OPINIONS —
"Florida conservatives abandon their small-government roots" via A. Lee Fritschler of the Tampa Bay Times — For years, conservatives have warned us about the government getting too big and too controlling. Now the shoe is on the other foot. Conservatives hold the Governor's office and both branches of the legislature in 22 states and have a solid foothold in Congress. They have worried about big government and now seem intent on creating one. They have seen the enemy and will discover it is themselves.
"Florida shooting comes as lawmakers try to make it easier to carry guns. That makes sense?" via the Miami Herald editorial board — The shooting Wednesday in Pine Hills, near Orlando, took another three lives in the heart of a state that continues to try to loosen gun laws. This time, the shooting took the lives of a 9-year-old girl, a 38-year-old woman and a reporter who had come to the scene to cover the crime. Unconscionably, this is also the state where even the most basic gun laws are considered to be too much, crushed by the weight of the GOP, led by DeSantis. The Legislature is close to passing a bill that would allow Floridians to carry permitless concealed weapons, no permit or training required.
"Alix Miller: Tort reform needed to stop lawsuit abuse, keep trucks on the road" via Florida Politics — What was once a balanced legal system has become a feeding ground for unscrupulous personal injury attorneys. Florida is the worst state in the nation for nuclear verdicts, where damage awards exceed $10 million — largely due to the trial attorneys who prey on the trucking industry. The legal process in Florida has become so broken it is ultimately doing a disservice to those people who deserve to be compensated — who become collateral damage. Thankfully, our state's great leaders, Gov. DeSantis, Senate President Passidomo, and House Speaker Renner, just announced plans for comprehensive tort reform this legislative Session that will rein in frivolous lawsuits, stop the predatory practices of trial attorneys, and protect small businesses from exorbitant damage awards when they are minimally at fault.
"It's not about 'billboard lawyers'; repealing attorneys' fee law harms working-class Floridians" via Jeff Liggio for the South Florida Sun-Sentinel — I've practiced law here in Florida for more than 40 years. From the very beginning, I've represented individuals, families and local small businesses in disputes caused by insurance misconduct. I've lost my share of those disputes, and I've won a few. There are two very important things I'd like to highlight, common to each one of these disputes. First, each of the folks I've represented had insurance and were in dire straits because of disputes with their insurance companies. The second important thing, common to these disputes, is that not a single one of these folks were in any position to afford to hire a competent attorney on an hourly fee basis.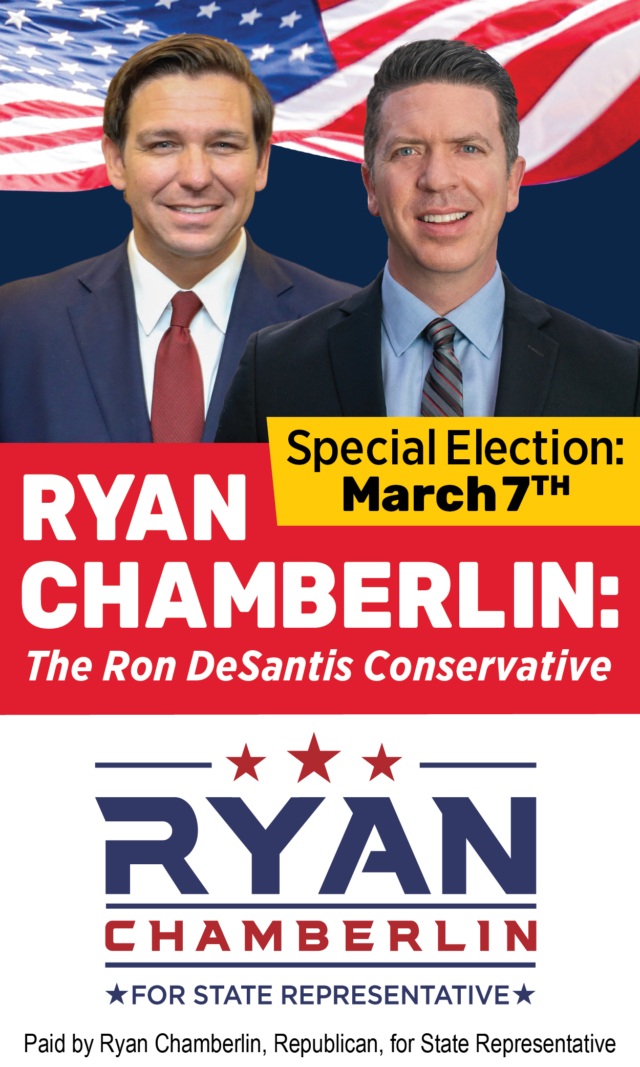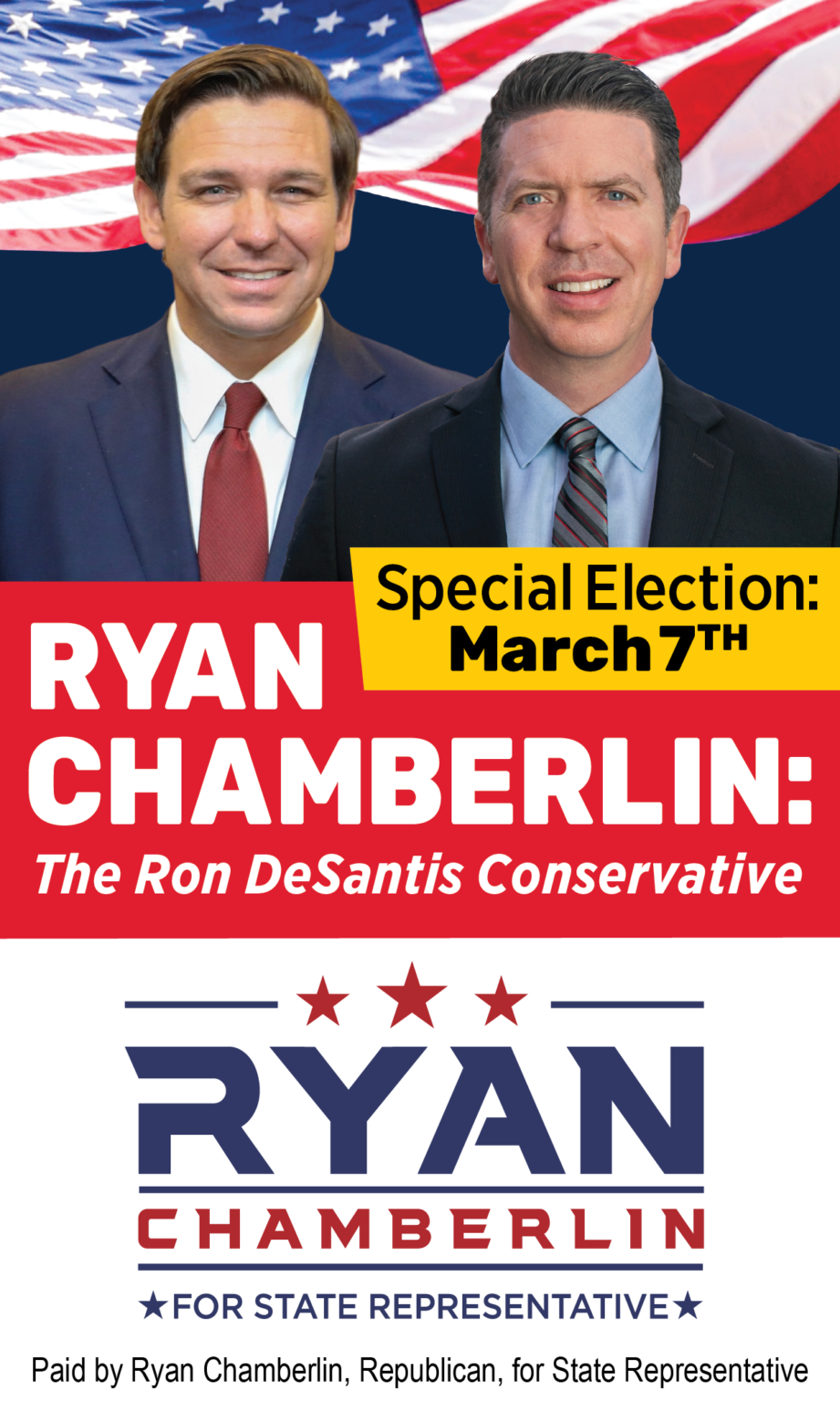 — INSTAGRAM OF THE DAY —
— WEEKEND TV —
ABC Action News Full Circle with Paul LaGrone on Channel 10 WFTS: Tampa Mayor Castor; USF Director of the Institute for Russian, European and Eurasian Studies Dr. Golfo Alexopoulos and U.S. Army Col. (ret.) Harold Youmans.
Facing South Florida with Jim DeFede on CBS 4 in Miami: The Sunday show provides viewers with an in-depth look at politics in South Florida and other issues affecting the region.
The Usual Suspects on WCTV-Tallahassee/Thomasville (CBS) and WJHG-Panama City (NBC): pollster Steve Vancore and FEA President Andrew Spar.
This Week in Jacksonville with Kent Justice on Channel 4 WJXT: Government law attorney Chris Hand; Brad Ashwell, state director of All Voting Is Local.
— ALOE —
"Disney: Park reservations change kicks in April 18" via Dewayne Bevil of the Orlando Sentinel — Walt Disney World has announced the day that its reservations system will be loosened up. As of April 18, Disney World's annual passholders will be able to visit any of the four theme parks after 2 p.m. without needing to make a reservation. Notable exceptions: Reservations will continue to be needed at the Magic Kingdom theme park on Saturdays and Sundays. Disney announced the change in January but did not say when it would take effect. A post on the official Disney Parks Blog has been updated with the April 18 element.
"Dr. Seuss' 'How the Grinch Stole Christmas!' gets a sequel" via Mark Pratt of The Associated Press — Dr. Seuss fans might find their hearts growing three sizes this coming holiday season with the release of a sequel to the 1957 classic children's book "How the Grinch Stole Christmas!" The new book picks up one year after the original, and like the first, teaches a valuable lesson about the true spirit of the holiday, Dr. Seuss Enterprises and Random House Children's Books announced Thursday. The sequel entitled "How the Grinch Lost Christmas!" is not based on a newly discovered manuscript by Seuss, whose real name was Theodor Geisel, but was written and illustrated by an author and artist with previous experience in the Dr. Seuss universe.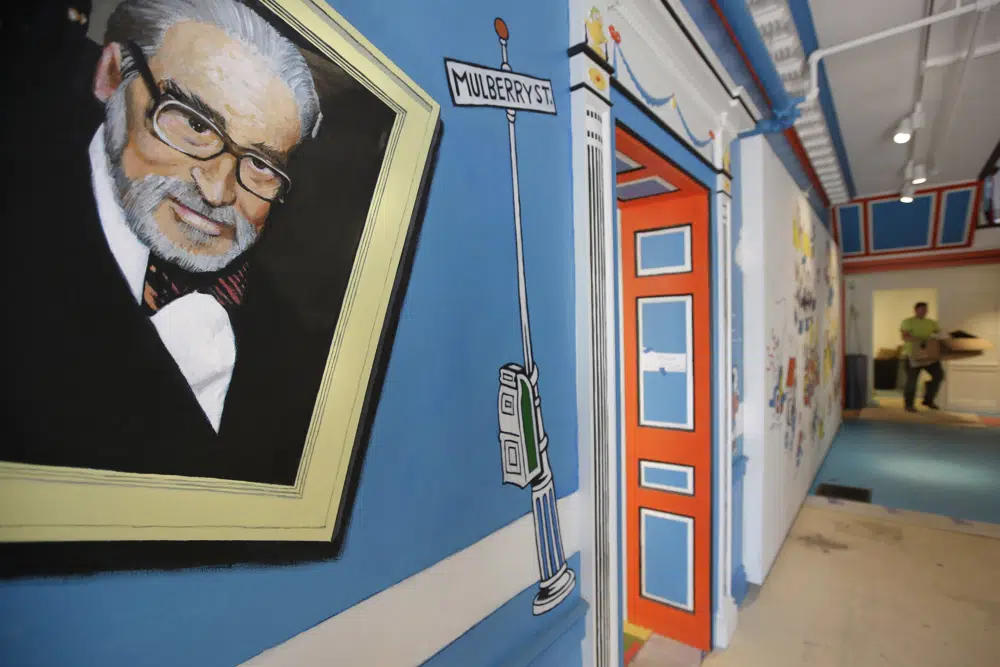 "He sells them from his porch or his cart: Meet the Key lime pie guy of Coconut Grove" via Connie Ogle of the Miami Herald — The Key Lime Pie Guy of Coconut Grove waves at everybody. Drivers and dog walkers. Cops on bikes and the UPS guy. The kids on the playground across the street, if they look up from their games. The firefighters from City of Miami Fire Station 8, who work just down the block and count themselves among his most loyal customers. Whoever passes the little house on Oak Avenue gets a wave, even if they don't buy a pie. But they should. These pies are delicious, citrusy and bright, with a sea salt Graham cracker crust that will make you reevaluate every other Key lime pie you've ever eaten. The Key Lime Pie Guy has a name, of course. He's Joshua Abril, or better yet, just Josh, born and raised in Miami and proprietor of Fookem's Fabulous pie business.
— HAPPY BIRTHDAY —
Best wishes to Reynolds Arrington, Kevin Besserer of the Florida Realtors, Jessica Ellerman, Beth Houghton, Susan Goldstein of The Legis Group, and former Rep. Carl Zimmermann.
___
Sunburn is authored and assembled by Peter Schorsch, Phil Ammann, Daniel Dean, Ryan Nicol, Jacob Ogles, and Drew Wilson.
Post Views: 0