Fox News co-host Geraldo Rivera called out Republican politicians' remarks at this weekend's National Rifle Association (NRA) convention following a string of mass shootings across the United States.
Republicans are facing renewed scrutiny over their opposition to strengthening gun laws in the United States following mass shootings in Nashville, Tennessee, Louisville, Kentucky, and Dadeville, Alabama, in the past few weeks. Gun control advocates have long called for more restrictive gun laws that they say would lessen gun violence, but Republicans have opposed these policies, saying they would violate the Second Amendment, which guarantees "the right of the people to keep and bear Arms."
Amid calls for changes to gun laws in the country, several high-profile Republicans descended on Indianapolis this week to attend the NRA's Institute for Legislative Action (ILA) leadership forum in Indianapolis. The NRA is the largest gun rights organization in the U.S., and critics argue Republican lawmakers' accepting campaign contributions from the group has impeded efforts to pass gun safety reform.
During the convention, conservative politicians, including former President Donald Trump, highlighted their support for gun rights. However, these speeches drew the ire of Rivera, a Republican who has become increasingly critical of the party's direction following Trump's 2016 election.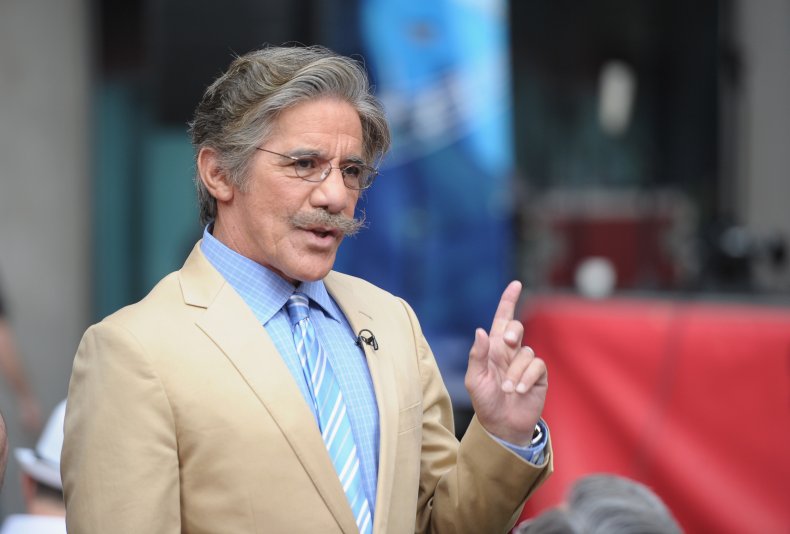 He slammed Republicans for appearing at the convention in a tweet posted on Sunday.
"Watching politicians, gushing at NRA about ending virtually all checks and balances when it comes to weapons is painful. Lying Rep George Santos is right. AR 15 is America's Rifle. It should be banned. It's warlike, which is why so many deranged fantasizing mass shooters use it," Rivera tweeted.
Rivera lamented about the inaction on gun safety in another tweet about the mass shooting that occurred at a birthday party in Alabama that ended in at least four fatalities and several other injuries Saturday night.
"At least 4 dead, 20 injured at bloody birthday party for a 16-year old in Dadeville Alabama. So many guns, so many dead kids. Gun violence #1 cause of death of American teenagers. NRA rules," he tweeted.
Trump, during his speech at the convention, sought to blame a rise in shootings on mental health problems, marijuana use, and the transgender community, while promising to roll back regulations on firearms if he wins the 2024 presidential election.
"I will ask Congress to repeal totally ineffective legislation that makes it harder to protect our schools and easier for criminals to face absolutely no opposition when they go in," he said. "For about $12 billion, we could fund armed security guards at the entrance to every school in America and also arm every willing teacher."
Gun control advocates have specifically called for a nationwide ban on the AR-15 semi-automatic firearm, which is frequently used in mass shootings, including the shooting at a Louisville bank last week. The weapon has also emerged as a symbol of gun rights among many Republicans.
Meanwhile, a new CBS News/YouGov poll found majority support for banning AR-15 semi-automatic weapons. The poll, which surveyed 2,065 adults from April 12 to 14, found that 62 percent of Americans would support such a ban, while only 38 percent said they would oppose the policy. The poll had a margin of error of plus or minus 3.2 percent.
According to the Gun Violence Archive, an organization that tracks shootings across the country, there have been at least 163 mass shootings in the U.S. so far in 2023. That number was 646 in 2022 and 690 in 2021. In 2014, the earliest year the organization began monitoring this data, there were 272 mass shootings.
Newsweek reached out to Rivera's media contact for further comment via email.