Virginia Lt. Gov. Winsome Earle-Sears spoke out Tuesday after a high school graduation ceremony in Richmond ended in a shooting that killed two people, injured others, and left one suspect facing murder charges, remarking, "This is not about law-abiding gun owners, this is about gangs." 
"The people that I represent are not safe. They're not safe in this city, and we have to figure out why that is," the Republican said. "This is not about law-abiding gun owners. This is about gangs. This is about, even if you took all the guns off the street from the law-abiding citizens, the others who mean harm, who mean to kill and mayhem, they're going to have the guns," Winsome-Sears told reporters from a street corner outside the state capital's city-owned Altria Theater, across the street from a large park and in the middle of the Virginia Commonwealth University campus.
That's where an 18-year-old high school student and a 36-year-old man attending the graduation had been killed, and five others suffered gunshot wounds around 5:15 p.m. At least 12 others were otherwise injured or treated for anxiety due to the incident, according to authorities. A 19-year-old suspect allegedly tried to escape on foot but was arrested and will be charged with two counts of second-degree murder. Police believe the suspect, who was not immediately identified, knew at least one of the victims. 
"We have to figure our what's going on in our communities," Earle-Sears continued. "We have to find the right problem so that we can come to the right solution. There are gang activities, there are criminal activities that are happening. And when are we going to weed them out?" 
2 KILLED, OTHERS INJURED AFTER VIRGINIA HIGH SCHOOL GRADUATION CEREMONY: 'IS NOTHING SACRED ANY LONGER?'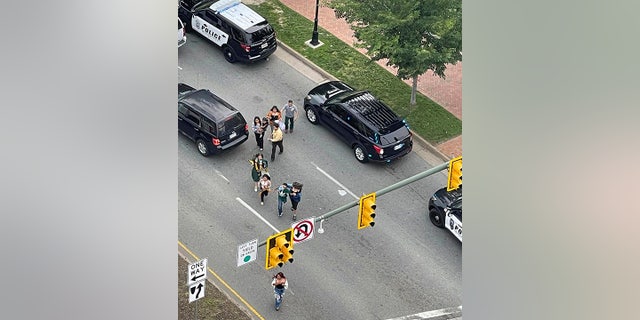 "When are we going to start putting the people who commit these crimes in jail?" she posed. "If we don't lock them up, then we release them back into the community so that they can just what? Keep killing? When do we say enough is enough? When do we say that? How many more people have to die before we say, 'You're going to jail, we're going to lock you up, and there's not going to be any bail so that we can have safety in our communities'? When does that happen?"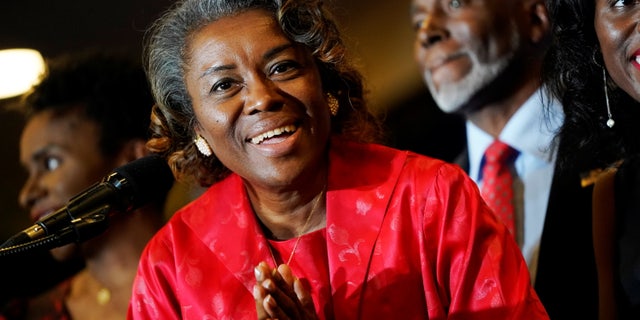 "Who is in charge? Is that the mayor? Is that the chief? Who is that? I mean, let's start naming names," she said. "Because otherwise if no one is accountable, and if all we do is come in front of a camera or several cameras and keep talking about, 'Well this shouldn't happen, that shouldn't happen,' then, well, you're the one in charge. You're the one responsible. So, let's cut it." 
Her comments drew rebuke from Virginia's House Minority Leader Don Scott Jr., a Democrat, who tweeted, "This gaslighting and political pandering by a LT. GOVERNOR who LITERALLY campaigned holding a picture of an assault rifle is lecturing others on preventing gun violence. She runs out to the scene with no empathy for the victims just thinking of how to appeal to MAGA." 
WHITE HOUSE PRESS SECRETARY KJP GRILLED ON BIDEN'S PUBLIC FALLS, ODDLY CITES 'RIGHT MAGA': 'THINGS HAPPEN'
"Disappointed and saddened by these comments made in the immediate aftermath of the Richmond tragedy, even before the victims' names were released," Scott wrote.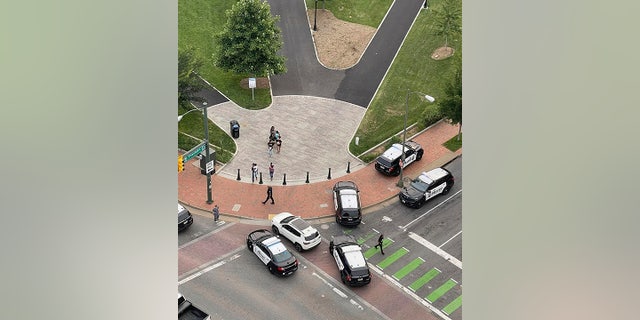 State Sen. Ghazala Hashmi, another Democrat, piled on the criticism, tweeting, "Days after 19 children & 2 adults were killed in Uvalde, Sears went to TX to defend the NRA. Now just mere minutes after a mass shooting in our city, she is on tv to inflict more trauma. 'The people I [with emphasis] represent are not safe,' she says. She's ready to defend guns." 
Hashmi shared a photo of Earle-Sears, a U.S. Marine veteran, posing with an assault-style rifle during her 2021 campaign while running on Virginia Gov. Glenn Youngkin's ticket. 
The lieutenant governor's remarks came after Richmond Mayor Levar Stoney, a Democrat, Richmond Interim Chief of Police Rick Edwards, and other officials met media at the same corner. With Winsome-Sears present, Stoney remarked, "Is nothing sacred any longer? Is nothing sacred any longer?"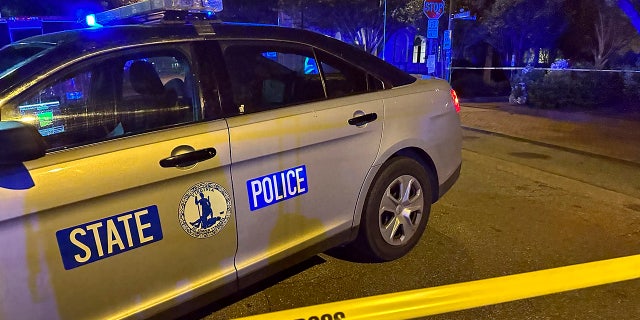 CLICK HERE TO GET THE FOX NEWS APP
"We're going to do everything we can to bring the individuals who were involved in this to justice. Not just for the families involved but also for the city," he said. "And I will say that this should not be happening anywhere, anywhere. Whether it's in Richmond, whether it's in Virginia, whether it's in the United States. This should not be happening anywhere. A child should be able to go to their graduation and walk at their graduation and enjoy the accomplishment with their friends and their family. It's a selfish act. It's a senseless act, and to me, it's cowardice."